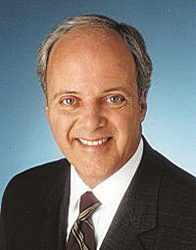 Miami's live, work and play options are attracting buyers from Latin America to Canada to around the globe
Miami, FL (PRWEB) October 09, 2017
Colombia continues to be the top foreign country searching for South Florida real estate on the MIAMI Association of REALTORS® (MIAMI) website, according to new statistics from the nation's largest local Realtor group. Colombia registered 10.2 percent of all international searches on MIAMI's portal, http://www.MiamiRealtors.com, in July 2017.
Colombia has led the MIAMI property search rankings for five consecutive months and 15 of the last 20 months. Three Colombian cities (Bogotá, Antigua and Valle del Cauca) rank among the top-10 international cities visiting MIAMI's website.
"Miami's live, work and play options are attracting buyers from Latin America to Canada to around the globe," said Coral Gables Realtor Christopher Zoller, the 2017 MIAMI chairman of the board. "Our latest property search rankings detail Miami real estate's strong international demand."
Top countries visiting MiamiRealtors.com in July 2017:
Country - Share of International Searches
1. Colombia - 10.2%
2. Canada - 7.3%
3. Argentina - 5.5%
4. Venezuela - 5.4%
5. Spain - 5.3%
6. Brazil - 5.3%
7. France - 4.0%
8. India - 3.1%
9. Italy - 2.5%
10. United Kingdom - 2.5%
Colombia: A Top Market for South Florida Real Estate
Colombian home buyers tied with Brazil in making the third-most international purchases in South Florida, according to the 2016 Profile of International Home Buyers of MIAMI Association of REALTORS® (MIAMI) Members. Colombia had a 10 percent share of all international purchases in South Florida. Venezuela (15 percent) and Argentina (11 percent) finished first and second, respectively.
MIAMI again promoted South Florida's lifestyle and real estate market at Colombia's largest property showcase, El XII Gran Salón Inmobiliario – Feria Internacional, on Aug. 24-27, 2017 in Bogotá, Colombia. MIAMI made a South Florida market presentation at the 12th annual expo, which attracted 30,000 visitors and 200 exhibitors.
Top-10 International Cities Visiting MiamiRealtors.com in July 2017
1. Bogotá, Colombia
2. Ontario, Canada
3. Buenos Aires, Argentina
4. Quebec, Canada
5. Capital District, Venezuela
6. England, United Kingdom
7. Antigua, Colombia
8. Madrid, Spain
9. Cote d'Azur, France
10. Valle del Cauca, Colombia
California Leads All States in Miami Real Estate Searches
California registered the most domestic Miami real estate web searches in July 2017. It is the first time the Golden State has led the MIAMI rankings since January 2016.
The top-10 U.S. states searching MiamiRealtors.com in July:
2017: 1) California, 2) New York, 3) Texas, 4) North Carolina, 5) Georgia, 6) Arkansas, 7) Illinois, 8) Virginia, 9) New Jersey, 10) Massachusetts
2016: 1) New York, 2) Georgia, 3) Texas, 4) California, 5) Illinois, 6) Pennsylvania, 7) District of Columbia, 8) Michigan, 9) New Jersey, 10) North Carolina
Top-10 U.S. Cities Visiting MiamiRealtors.com in July 2017
1. New York City
2. Charlotte, NC
3. Little Rock, AK
4. Atlanta, GA
5. Los Angeles, CA
6. Houston, TX
7. Chicago, IL
8. Ashburn, VA
9. Santa Clara, CA
10. Simi Valley, CA
South Florida is Second-Most Searched U.S. Market by Global Customers in July
Miami-Fort Lauderdale-West Palm Beach is the second-most popular U.S. market searched by international consumers, according to Realtor.com July 2017 data. South Florida has long ranked among the top-two U.S. markets for global demand.
Top-10 U.S. markets for international real estate demand: July 2017:
1. Los Angeles-Long Beach-Anaheim, CA
2. Miami-Fort Lauderdale-West Palm Beach, FL
3. Bellingham, WA
4. New York-Newark-Jersey City, NY-NJ-PA
5. Orlando-Kissimmee-Sanford, FL
6. El Centro, CA
7. Urban Honolulu, HI
8. Houston-The Woodlands-Sugar Land, TX
9. Tampa-St. Petersburg-Clearwater, FL
10. Kahului-Wailuku-Lahaina, HI
Top 10 Countries Driving International Demand in South Florida: July 2017
1. Canada
2. Brazil
3. Colombia
4. Germany
5. United Kingdom
6. Argentina
7. France
8. Italy
9. Spain
10. Mexico
South Florida ranked as a top-five market for consumers in the world's six largest regions in July 2017. South Florida finished as South America's most-searched U.S. market.

North America: 1. New York-Newark-Jersey City, NY-NJ-PA; 2. Chicago-Naperville-Elgin, IL-IN-WI; 3. Dallas-Fort Worth-Arlington, TX; 4. Miami-Fort Lauderdale-West Palm Beach, FL; 5. Los Angeles
Northern Europe: 1. New York-Newark-Jersey City, NY-NJ-PA; 2. Los Angeles-Long Beach-Anaheim, CA; 3. Orlando-Kissimmee-Sanford, FL; 4. Miami-Fort Lauderdale-West Palm Beach, FL; 5. Lakeland, FL
Western Europe: 1. Los Angeles-Long Beach-Anaheim, CA; 2. Miami-Fort Lauderdale-West Palm Beach, FL; 3. New York-Newark-Jersey City, NY-NJ-PA; 4. Dallas, TX; 5. Tampa, FL
Australia and New Zealand: 1. Los Angeles-Long Beach-Anaheim, CA; 2. New York-Newark-Jersey City, NY-NJ-PA; 3. Las Vegas; 4. Miami; 5. Dallas
South America: 1. Miami-Fort Lauderdale-West Palm Beach, FL; 2. Orlando-Kissimmee-Sanford, FL; 3. New York-Newark-Jersey City, NY-NJ-PA; 4. Los Angeles-Long Beach-Anaheim, CA; 5. Dallas
Western Asia: 1. New York-Newark-Jersey City, NY-NJ-PA; 2. Los Angeles-Long Beach-Anaheim, CA; 3. Miami-Fort Lauderdale-West Palm Beach, FL; 4. Washington, D.C.; 5. Houston
About the MIAMI Association of REALTORS®
The MIAMI Association of REALTORS® was chartered by the National Association of Realtors in 1920 and is celebrating 97 years of service to Realtors, the buying and selling public, and the communities in South Florida. Comprised of six organizations, the Residential Association, the Realtors Commercial Alliance, the Broward Council, the Jupiter Tequesta Hobe Sound (JTHS-MIAMI) Council, the Young Professionals Network (YPN) Council and the award-winning International Council, it represents 45,000 real estate professionals in all aspects of real estate sales, marketing, and brokerage. It is the largest local Realtor association in the U.S., and has official partnerships with 164 international organizations worldwide. MIAMI's official website is http://www.MiamiRealtors.com
###