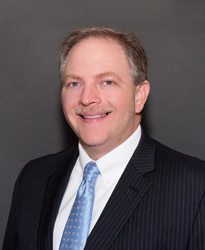 "As we reflect on our 3rd Quarter results for 2017, we attribute our success to the members and sponsors who have partnered with us on our mission of supporting Georgia's manufacturing community," stated Mr. Moss at the GMA Advisory Board Meeting on September 19th.
Atlanta, GA (PRWEB) September 26, 2017
The Georgia Manufacturing Alliance(GMA) experienced continued growth for the 3rd Quarter adding over 85 new members this year and launching several additional resources for the manufacturing community. The Georgia Manufacturing Alliance provides monthly plant tours, educational sessions, and networking opportunities and is the fastest growing community of manufacturing professionals in the state.
"As we reflect on our 3rd Quarter results for 2017, we attribute our success to the members and sponsors who have partnered with us on our mission of supporting Georgia's manufacturing community," stated Mr. Moss at the GMA Advisory Board Meeting on September 19th. "Our main objective is to provide our manufacturers, suppliers, and service industries the resources they need to make connections and to grow their profitability."
Some of the Georgia Manufacturing Alliance's 3rd Quarter highlights include:

80 plant tours, educational workshops, and networking events
1,600 attendees at GMA events
Membership Coordinator/Executive Assistant added to GMA Staff
85 New Members including top manufacturers from across the state
Launch of a Military & Veterans support initiative
Launch of an International Manufacturing Group
3rd Edition of the Amazon Best Selling Georgia Manufacturing Directory
4th Annual Georgia Manufacturing Summit, October 25th, at the Cobb Galleria
"Our registrations for the Georgia Manufacturing Summit are double over last year, and we anticipate our largest event ever," said Mr. Moss. "We are fortunate to have top Keynote Speakers, who are the V.P.'s of Supply Chain for Chick-fil-A and Coke North America, along with 20 leading industry experts addressing the "Trends to Track" as we head into 2018."
About the Georgia Manufacturing Alliance:
The Georgia Manufacturing Alliance (GMA) is a membership-based industry organization founded in 2008 to support Georgia's manufacturing community. GMA provides monthly plant tours, educational sessions, tradeshows, and unique networking opportunities designed to help make profitable business connections for its members. The Georgia Manufacturing Directory, Georgia Manufacturing Summit, and Georgia Manufacturing Calendar are additional resources produced by GMA. To learn more about the organization, membership, and upcoming events, please call 770-338-0051 or visit their website http://www.GeorgiaManufacturingAlliance.com