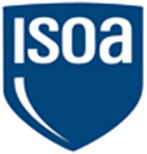 ISOA member companies work in fragile environments around the world in support of missions conducted by the United States and our allies. Every year, we come together with top leaders in the government, industry, and experts in the field to address our most pressing issues.
Washington, DC (PRWEB) September 26, 2017
Ambassador Swanee Hunt will deliver a keynote address to the International Stability Operations Association (ISOA) 12th Annual Summit, joining 30+ top thought leaders in international peacekeeping and stability operations, senior federal contracting and acquisition professionals, and top policymakers from Capitol Hill and the Trump Administration.
Federal contractors who work in, or are interested in working in, fragile environments should attend this one-of-a-kind industry Summit scheduled for October 17-19. The Welcome Reception will be held October 17, at the Clements Worldwide Rooftop. The general sessions will be held October 18-19, 2017, at The Grand Hyatt Hotel in Washington, DC.
For more than three decades, Ambassador Hunt has advanced innovative and systemic approaches to social change at local, national, and global levels, in more than 60 countries. Through her non-profit organization, she advocates for inclusion to create long-term stability in fragile environments.
She is founder and chair of several programs: Inclusive Security promotes women's leadership in preventing, ending, and rebuilding after deadly conflicts; and Demand Abolition combats the demand for illegal purchased sex, including trafficking. From 1993 to 1997, she served as U.S. ambassador to Austria, hosting negotiations among the warring Balkan states. At Harvard's Kennedy School of Government, she is the Eleanor Roosevelt Lecturer in Public Policy, founder of the Women and Public Policy Program, and senior advisor on sex trafficking at the Carr Center for Human Rights.
Ambassador Hunt will kick off October 19 with a breakfast keynote, then moderate a panel of top leaders serving on the front lines of stability operations.
We also have special guests Congressman Peter King from New York who will attend our opening reception October 17; and Mr. Joe Theismann, NFL quarterback-turned-national leadership speaker, who will headline our dinner October 18.
Robert Hood, newly appointed Assistant Secretary of Defense for Legislative Affairs, will join us for insights into the new Administration's policies. In addition, Gary Motsek, Deputy Assistant Secretary of Defense for Program Support and Cathy Read, Director of the Office of Acquisition Management, US Department of State will discuss acquisition opportunities and trends.
We also are pleased to announce that Keith Stalder, ret Marine Corp Lt. General who led Pacific forces, will share his insights on the stability of the Asia-Pacific region in light of the current North Korean provocations.
Sign up here – http://isoasummit.net/registration/ – by Monday, Oct 9 before the latecomer price increase goes into effect.
We have a few sponsorships and exhibitor spots remaining. Please sign up now to receive the maximum advertising benefit for your company. Check here for more details: http://isoasummit.net/sponsor/ and join our great keynote sponsors DynCorp International and KBRwyle; plenary sponsors GardaWorld, MSA Security, New Century US, and Remote Medical International; reception sponsor Clements Worldwide; and exhibitors Conflict Kinetics, Deltek, The O'Gara Group, Potomac River Group, and VxL Enterprises.
ISOA is the only association exclusively representing the stability sector – those companies and organizations whose work lays the foundation for long-term stability and growth in the world's most unstable places – including logistics, security, transportation, administration, medical care, insurance, and food service. Our organization provides member services focused on contracting, partnerships, regulatory and legal developments, research initiatives, policy movement, and anything else our members deem important.
Confirmed speakers, with more to follow, include: Mr. William Bryan, Under Secretary of Homeland Security for Science and Technology; Ms. Mina Chang, CEO of Linking The World; Dr. Ronald Clark, former Deputy Under Secretary of Homeland Security for National Protection Services; Mr. William Flavin, Assistant Director, Peacekeeping and Stability Operations Institute; and Mr. Jamie Williamson, Executive Director of the International Code of Conduct Association
Issues we will address at the Summit include: IDIQ Contracting for DOD, DOS, DHS, and USAID; Defense Acquisition Reform; Challenges with Homeland Security; Changes In U.S. Policy In Afghanistan; Afghan and Iraqi Unfair Taxation on US Companies; Women In Stabilization Leadership Roles; The Status of International Development; Lessons from the Peacekeeping and Stability Operations Institute (PKSOI); Human And Labor Trafficking; Operational Stress from Normal Stress to PTSD; New BD Techniques for Contracting and Procurement; The Role of Private Security Companies; Contingency Medical Operations; and Duty of Care.
# # #