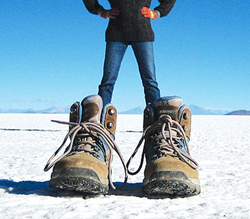 When PEOs compete, our clients win
Tampa, FL (PRWEB) September 27, 2017
With over 700 PEO's nationwide it's easy to understand how it can be difficult for a company to decide which one to choose. Leveraging over 30 years of combined experience, PEO brokerage VanStone and Associates has worked hard to perfect the art of PEO qualification, in-depth analysis, and comparison. The result has been dramatically improved efficiency and increased the bottom line for its clients. The firm recently announced their gratitude for the ongoing positive feedback and recommendations they receive from existing clients for the dramatic cost savings and a job well done.
"Our mission is to save clients money and improve the current level of service they receive on health insurance, benefits, payroll processing, and human resources," commented Mike Miller from VanStone and Associates. "Over the last two years, we have had 117 total clients who we have saved, all together $5,514,312.60 recurring annually. That's an average client savings of $47,130.88 per year, which breaks down to a remarkable per employee savings of $874.32 every year. We are very proud of these results and humbled by the gratitude we have received from our clients. When PEO's compete, our clients win."
According to Miller, when engaging new clients, VanStone delivers a free cost analysis to the company to illuminate the true total cost of their current PEO relationship, in a concise and transparent format. If the client decides to proceed, VanStone and Associates invite two to three PEOs to the table to bid and compete to establish a new PEO relationship with the company. The end result is almost always a lower cost, improved service offering. VanStone and Associates' fees are contingency based.
Feedback for their services continues to be positive across the board.
Chris S., from Illinois, recently said, "We are very happy about every aspect of making the decision to bring VanStone on board. It took care of a major headache we were experiencing, freed up a great deal of wasted energy and most importantly, saved and is still saving us, very real amounts of money. Five stars and fully recommended."
For more information, be sure to visit http://www.vanstone.co.