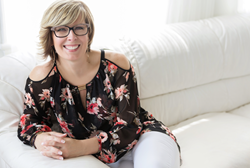 "Change is brewing in the industry, and today's home remodeling client wants to be engaged with the design of their home," said Fies.
RESTON, Va. (PRWEB) September 28, 2017
Mina Fies, creator of the Renovation Roadmap, has joined the editorial board for Pro Remodeler, an industry-leading magazine dedicated to providing best practices, professional advice and commentary on the latest happenings in the renovation industry. Pro Remodeler announced its new advisory board of remodeling professionals and industry experts in the September 2017 issue. The board will convene to direct editorial content to support contractors and remodelers.
A veteran in the design/build construction field and an innovator in the renovation process, Fies brings more than 10 years' experience to the board. Fies has created a nationwide network of homeowners through the recent launch of the Renovation Roadmap, an eight-step online program and community that empowers homeowners toward a seamless remodel.
"Change is brewing in the industry, and today's home remodeling client wants to be engaged with the design of their home," said Fies. "Pro Remodeler recognizes the fact that professionals are striving to deliver an exceptional, collaborative experience for homeowners - and the best way to achieve it is to connect with and help one another."
From writing about state-of-the-art product knowledge, best building-practices, to sales and customer service, Pro Remodeler is at the forefront of industry trends. The editorial board will share insights and discuss best practices to ensure the magazine continues to elevate the industry. Together, board members will work to support contractors and remodelers to grow their business, improving work-quality and the homeowner experience.
"We asked Mina to serve on our Editorial Advisory Board for her original point of view," said Erika Taylor, chief of content for Pro Remodeler. "We look forward to her leadership and fresh perspective not only as a successful CEO of her own design/build firm, but as an accomplished remodeling professional who is in touch with what homeowners need most."
The Renovation Roadmap
The Renovation Roadmap™ is an online program designed to help homeowners work confidently with contractors, stick to their budget and stay on schedule. The Renovation Roadmap 2-week trial is free and available at http://www.renovationroadmap.com.
About Mina Fies
Mina Fies is an award-winning designer, zen remodeler and Founder/CEO of Synergy Design & Construction. Her innovative approach to home remodeling and the client experience fueled her company's success despite starting in 2008 against formidable economic circumstances. With the Renovation Roadmap, Mina now makes her home remodeling strategy available to all homeowners. Certified in Interior Alignment® and as a Certified Green Professional (CGP), Mina helps others embrace the spaces around them to live the healthy, happy lives they've always wanted. Her passion lies in fostering leadership and innovation in others and is a sought-after speaker often interviewed by media, including NPR and The Washington Post.