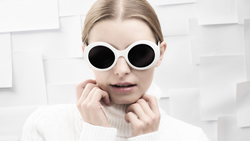 New York City, NY (PRWEB) September 26, 2017
Adorama, one of the world's largest photography, video, audio, imaging and electronics retailers, will be hosting a free event in New York City with famed photographer Gavin Hoey on Tuesday, October 24th, just before PDN kicks off its much anticipated PhotoPlus Expo. A perfect complement to one of the industry's favorite photography-focused conference and exhibitions, the two-part event, "Lighting Essentials with Gavin Hoey," will give attendees a solid foundation in beauty and portrait lighting. Adorama will host two separate workshops led by Gavin Hoey: "Beyond Beauty Lighting" and "Lighten Up!" at 4pm and 6:30pm, respectively, at the Metropolitan Pavilion in Chelsea. And for those not in the NYC area, Adorama's 6:30pm workshop will be livestreamed on the AdoramaTV YouTube channel.
What: Lighting Essentials with Gavin Hoey – Free workshops hosted by Adorama
Where: Metropolitan Pavilion, 123 West 18th Street in Manhattan, NY
When: Tuesday, October 24, 2017
4PM: Beyond Beauty Lighting
Starting with the basics of setting up a beauty shot, Gavin will take the standard shot and enhance it in various ways. Props, lighting and camera skills will all play their part in creating shots that go beyond basic beauty lighting. RSVP now.
6:30PM: Lighten Up!
Beginning with simple yet effective techniques to light your images, Gavin will show attendees how everyday items from around the home can become things of photographic beauty. Stepping it up with specific gear selections, Gavin will move on to how he uses flash for shooting portraits. With the help of a very special guest "model," Gavin will pass on some top tips for lighting and interacting with your subject. The end results will amaze and entertain in equal measure. RSVP now.
Lighten Up! will be livestreamed on AdoramaTV at 6:30PM on Tuesday, October 24th – subscribe now for alerts!
Lighting Essentials with Gavin Hoey is sponsored by Olympus, Flashpoint and Sekonic.
ADORAMA: More Than a Camera Store
Adorama is more than a camera store – it's one of the world's largest photography, video, audio and computer retailers. Serving customers for more than 40 years, Adorama has grown from its flagship NYC store to include the leading online destination for imaging and consumer electronics. Adorama's vast product offerings encompass home entertainment, mobile computing, and professional video and audio, while its services include an in-house photo lab, AdoramaPix; resources and gear for photographers, filmmakers, production studios, broadcasting and post houses, and recording artists through Adorama Pro; pro equipment rental at Adorama Rental Company; and the award-winning Adorama Learning Center, which offers free creative education in online channels such as the popular Adorama TV.
Adorama is listed as one of the top five electronics retailers by Consumer Reports, "Best of the Web" by Forbes.com, Internet Retailers Top 100, and is the official Electronics Retailer of the NY Giants. Visit ADORAMA at http://www.adorama.com.