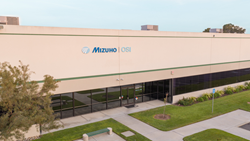 Union City, Calif., (PRWEB) September 26, 2017
Mizuho OSI® has been ranked as one of the top 50 largest manufacturers in the Bay Area by Silicon Valley Business Journal. Mizuho OSI is the market leader in developing specialty surgery tables for orthopedic, spine, and trauma surgery. The company also manufactures a complete line of disposable patient care kits and reusable products for optimum patient positioning and reduction of patient injury through pressure management solutions. The products are distributed to hospitals and clinics around the world. Locally researched by the Silicon Valley Business Journal, the fifty largest Bay Area manufacturers are ranked by total number of local manufacturing employees.
Mizuho OSI's growth has been attributed to innovative designs while working with manufacturing to develop market leading products. Key members of the manufacturing team are embedded in the research and development team so that the Company can realize the product vision. Mizuho OSI also works closely with surgeons and operating room personnel to understand clinical needs and produce products that reduce surgical time and improve recovery, providing patients and surgeons a better experience. Depending on the project, the Company can develop and manufacture a new piece of equipment within a few months to a couple of years.
"New technology and innovation is driving a manufacturing surge in the Bay Area and Mizuho OSI is thrilled to be part of this exciting ecosystem," said Steve Lamb, President and Chief Operating Officer of Mizuho OSI. "Since our inception, the company has been focused on locally sourced machining work and strengthening our manufacturing position here in the Silicon Valley. We are proud of our manufacturing team and honored to be recognized as one of the largest manufacturing employers in the San Francisco Bay Area and look forward to continued growth in the future."
About Mizuho OSI
Mizuho OSI® is the leader in the markets for specialty surgery and patient positioning. The company's portfolio includes specialty surgical tables for procedure-specific approaches that improves patient outcomes in spine and orthopedic surgeries and a range of general surgical tables along with disposable and reusable surgical patient care products. Mizuho OSI products are sold direct in the U.S. and Germany, and by the Mizuho Corporation in Japan. Both companies sell their products and solutions worldwide through authorized international distributors. Mizuho OSI is a wholly owned subsidiary of Mizuho Corporation located in Tokyo, Japan, a leading surgical table manufacturer in Asia. The Mizuho Group also includes Trilux Medical®, a subsidiary of Mizuho OSI. Trilux Medical is a provider and manufacturer of surgical lights, surgical pendants, operating room patient information integration, video management systems, and turn-key operating room solutions. Trilux Medical products and solutions are sold direct in Germany and worldwide through authorized international distributors. More information is available at http://www.mizuhosi.com.