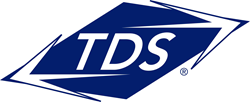 We're thrilled to start installations and get this world-class technology in homes and businesses for people to enjoy.
MADISON, Wis. (PRWEB) September 26, 2017
Installations of TDS Fiber, at pre-registered, single-family homes in Sun Prairie, Wis. are scheduled to begin this week. The launch comes only 140 days after TDS acquired Sun Prairie Utilities (SPU) fiber network.
"We reached this landmark so quickly because of the commitment and dedication of our employees, vendors, and contractors, as well as, the outpouring of response from the people of Sun Prairie," said Jim Butman, chief operating officer at TDS. "We're thrilled to start installations and get this world-class technology in homes and businesses for people to enjoy."
TDS is offering residential customers internet speeds up to 1 Gigabit per second (Gbps/Gig) on a 100 percent fiber-to- the-home (FTTH) network.
TDS and its contractors have been working to expand the former SPU fiber network since breaking ground in May. Neighborhoods within the expansion footprint had to meet a registration goal and deadline to guarantee a buildout. As of mid-September, 22 of the 24 residential Sun Prairie neighborhoods had met threshold—all residents can still receive special offers if they register before their neighborhood launches.
Installations of residential customers in several areas that met threshold are now underway. TDS will be calling customers 1-2 weeks in advance to schedule installs. Business installations are expected to begin in October.
"It's almost hard to believe what a difference a fiber connection makes until you see it," said Butman. "We're planning on leasing space in Sun Prairie soon to give residents an opportunity to experience 1Gig internet, symmetrical internet speeds, and TDS TV first-hand."
TDS TV®, powered by Mediaroom®, features more than 260 all-digital channels (including HD), video-on-demand and pay-per-view, picture-in-picture channel surfing, parental controls, and instant channel change. TDS TV also includes a Connected-Home DVR and wireless set-top boxes.
For more information, visit TDS Fiber.
TDS Telecommunications Corporation (TDS Telecom/TDS®), a wholly owned subsidiary of Telephone and Data Systems, Inc., is the seventh largest local exchange telephone company in the U.S. and a growing force in the cable industry. TDS provides 1.2 million connections to high-speed internet, phone, and TV entertainment services in nearly 900 rural, suburban, and metropolitan communities. For residential customers, TDS deploys 1Gig internet access, IPTV service, cable TV options, and traditional wireline services. The company offers businesses advanced solutions, including: VoIP (managedIP Hosted voice), high-speed internet, fiber optics, data networking, and hosted-managed services. Visit tdstelecom.com or tdsbusiness.com.
Headquartered in Madison, Wis., TDS Telecom operates OneNeck IT Solutions LLC and BendBroadband, which is part of TDS Broadband Service LLC. Combined, the company employs more than 3,400 people.
Telephone and Data Systems, Inc. [NYSE: TDS], a Fortune 1000® company, provides wireless; cable and wireline broadband, TV and voice; and hosted and managed services to approximately six million customers nationwide through its businesses U.S. Cellular, TDS Telecom, OneNeck IT Solutions LLC, and TDS Broadband Service LLC. Founded in 1969 and headquartered in Chicago, Telephone and Data Systems, Inc. employs more than 10,000 people. Visit tdsinc.com.