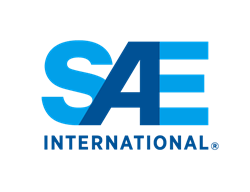 As the international standardization leader, SAE International is pleased and honored to assume the role of the ISO/TC204 Secretariat... - Jack Pokrzywa, Director of Ground Vehicle Standards for SAE International
WARRENDALE, Pa. (PRWEB) September 26, 2017
International Standards Organization Technical Committee 204 (ISO/TC 204) Secretariat and U.S. Tag Administrator has been transferred from ITS America to SAE International, effective Sept. 25, 2017.
ISO/TC 204 is responsible for the overall system and infrastructure aspects of Intelligent Transport Systems (ITS). TC 204 oversees the coordination of the ISO program in this field, which includes setting the schedule for standards development and taking into account the work of existing international standardization bodies.
"As the international standardization leader, SAE International is pleased and honored to assume the role of the ISO/TC204 Secretariat and will continue to support collaborative approach to global standardization of Intelligent Transport System technologies," said Jack Pokrzywa, Director of Ground Vehicle Standards for SAE International.
Since 2011, in cooperation with the United States Department of Transportation (USDOT), ITS America has served as the official Secretariat for ISO/TC 204 to provide staff support to the program, which is responsible for a large number of ITS standards activities in the United States and around the world.
SAE International's Ground Vehicle Standards repository includes 2,500 global standards for the automotive, construction and agricultural equipment, heavy trucks, buses and specialty-vehicle industries. More than 350 technical committees and 7,000 voluntary industry participants from 43 countries provide data for the development of standards that comply with the World Trade Organization's guidelines.
SAE International is a global association committed to being the ultimate knowledge source for the engineering profession. By uniting over 127,000 engineers and technical experts, we drive knowledge and expertise across a broad spectrum of industries. We act on two priorities: encouraging a lifetime of learning for mobility engineering professionals and setting the standards for industry engineering. We strive for a better world through the work of our philanthropic SAE Foundation, including programs like A World in Motion® and the Collegiate Design Series™.