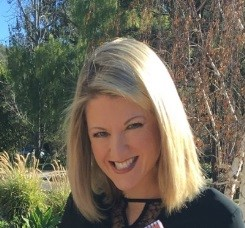 Jessica is a seasoned professional with tremendous success in the enterprise space.
Neptune, NJ (PRWEB) September 27, 2017
Spectrotel, Inc., a leading national integrated solutions provider specializing in the aggregation of Voice, Internet, Cloud and Managed Services, is pleased to announce and welcome Jessica Anderson as Director, West Channel Sales, effective September 25, 2017.
Ms. Anderson, a highly respected and recognized industry veteran, has extensive Channel Sales expertise at various telecommunication companies including New Edge Networks, EarthLink and Windstream. Prior to joining Spectrotel, Jessica held the position of Senior Channel Manager at EarthLink where she established strong relationships with agent partners and sold some of the most recognizable retail, restaurant and healthcare brands.
"We are excited to welcome Jessica to the Spectrotel team," states Gabe Sette, SVP Channel Sales and Premier Accounts. "Jessica is a seasoned professional with tremendous success in the enterprise space. Her passion, commitment to partners success and laser focus on service will help propel Spectrotel's continued growth in the West."
"My passion to deliver the very best experience for my clients and partners is at the core of my business," stated Ms. Anderson. "Customers and partners are looking for a provider to exceed their expectations by delivering a first class experience with a robust portfolio, rapid installations, and high touch care. Spectrotel is changing the game! After seeing the wins and watching behind the scenes, it became evident that I needed to be a part of this change! I am thrilled and excited to join this incredible team."