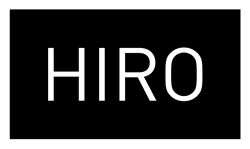 "Because programmatic ad buying utilizes software in order to purchase digital advertisements, HIRO Media's new Safe SSP is designed to make transactions for advertisers and publishers much more transparent, convenient, exclusive, and most importantly safer." - HIRO Media CEO & Founder Ariel Napchi
New York, NY (PRWEB) September 27, 2017
HIRO Media today announced the world's first 'Safe SSP,' the only publisher-centric solution that enables publishers to block malicious advertisements in real time. HIRO Media developed the Safe SSP platform in response to the growing demand to create a safer environment for all publishers and advertisers at scale.
HIRO Media's Safe SSP technology provides publishers with a full SSP service including the company's real-time ad filtering technology or the ability to implement a secured VPAID-based collaboration. This offering provides a quick and easy way to protect a publisher from any malicious ad behavior while also ensuring revenue generation from programmatic video ads. Advertisers benefit through HIRO's direct relationships with segmented, high-end content and utilities platforms - encapsulated with a suite of unique protection capabilities, yielding the ultimate hub for all brand and advertiser needs. The category of content & utilities platforms for publishers (e.g Outbrain, Apester, and others) has started to play a significant role in the very competitive digital publishers area. All publishers are looking for new ways to monetize content and utilities. But, at the same time are, publishers are totally aware of the bad side effect from programmatic ads. HIRO is the first to create a tailor-made real time protection suite for publisher's platforms and for big publishers that are facing these programmatic impacts.
"We needed a partner who was serious about fighting piracy and fraud on our behalf and HIRO's Safe SSP platform provided the confidence marketers need to continue increasing their investment in digital, while also understanding consumer attention and business outcomes that are important to publishers like us," said Moti Cohen, Founder & CEO, Apester. "We are excited about the HIRO Safe SSP integration and the fraud free environment it can provide for our advertiser clients."
"In the world of online advertising, every second counts. The age of programmatic is now, and HIRO Media is at the forefront of creating a safe space for both publishers and advertisers to transact in the world of digital advertising," said Ariel Napchi, CEO & Founder, HIRO Media.
"Because programmatic ad buying utilizes software in order to purchase digital advertisements, HIRO Media's new Safe SSP is designed to make transactions for advertisers and publishers much more transparent, convenient, exclusive, and most importantly safer. As video ads continue to grow as the preferred advertising format, it is critical to safeguard both the publisher's domain and the user's experience. Guaranteeing secure ad traffic is better for both advertisers and publishers. Our new Safe SSP platform is something everyone could implement without any proprietary technology or extra cost," Napchi concluded.
About HIRO Media
Founded on the early days of programmatic advertising in 2006, HIRO Media's ongoing mission is to help publishers reach the best monetization strategies while protecting the user experience and satisfaction. HIRO's Safe SSP, the world's first and only publisher-centric solution that enables publishers to block malicious advertisements in real time, monetizes and protects publishers while giving quality advertisers access to quality & safe inventory. As an online video SSP, HIRO uses the safest technology for supply side protection. Publishers using HIRO are safe and able to present only video ads that comply with their guidelines and do not have malware. Advertisers using HIRO receive brand safe quality inventory. For more information, please visit http://www.hiro-media.com.
# # #
Media Contact:
John McCartney
Wise Public Relations for HIRO Media
415.480.4059
hiro(at)wisepublicrelations(dot)com