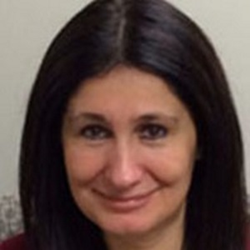 Yorba Linda, Ca (PRWEB) September 28, 2017
Exploring the mechanisms of drug resistance is essential to determine future therapies that are more effective on an individual basis. Computational biology tools combined with transcriptome analysis allow the characterization of differential gene expression signatures in response to treatment in resistant vs non-resistant human-derived cancer cells.
Many biomarkers including alternatively spliced variants and non-coding RNAs have been associated with tumor pathogenesis and/or drug resistance. These biomarkers represent candidates to help elucidate the biology of diseases, to identify the mechanisms for drug resistance, and to design better-targeted therapies for precision medicine.
In this webinar, which is sponsored by Thermo Fisher Scientific, attendees will learn to use transcriptomics workflows to identify biomarkers and drug resistance mechanisms. They will also gain an understanding of its applications in breast and thymic cancer research.
Dr. Yesim Gökmen-Polar, an assistant research professor in the Department of Pathology and Laboratory Medicine at Indiana University School of Medicine, will be the speaker for this event.
Gökmen-Polar earned her doctorate degree in molecular biology from the Boğaziçi University in Istanbul and currently serves as an assistant research professor in the Department of Pathology and Laboratory Medicine at Indiana University School of Medicine. Her research interests are centered on the identification of novel therapeutic targets in breast and thymic cancers resistant to standard of care therapy. The ultimate goal of her research is to prevent development of recurrences and improve the quality of life for patients.
LabRoots will host the webinar October 17, 2017, beginning at 08:00 a.m. PDT, 11:00 a.m. EDT; it will be available on-demand following the live event. To learn more about this event, discover the continuing education credits offered, or to register for free, click here.
For Research Use Only. Not for use in diagnostic procedures.
About Thermo Fisher Scientific
Thermo Fisher Scientific Inc. is the world leader in serving science, with revenues of more than $20 billion and approximately 65,000 employees globally. Our mission is to enable our customers to make the world healthier, cleaner and safer. We help our customers accelerate life sciences research, solve complex analytical challenges, improve patient diagnostics, deliver medicines to market and increase laboratory productivity. Through our premier brands – Thermo Scientific, Applied Biosystems, Invitrogen, Fisher Scientific and Unity Lab Services – we offer an unmatched combination of innovative technologies, purchasing convenience and comprehensive services. For more information, please visit http://www.thermofisher.com.
About LabRoots
LabRoots is the leading scientific social networking website, which provides daily scientific trending news, as well as produces educational virtual events and webinars, on the latest discoveries and advancements in science. Contributing to the advancement of science through content sharing capabilities, LabRoots is a powerful advocate in amplifying global networks and communities. Founded in 2008, LabRoots emphasizes digital innovation in scientific collaboration and learning, and is a primary source for current scientific news, webinars, virtual conferences, and more. LabRoots has grown into the world's largest series of virtual events within the Life Sciences and Clinical Diagnostics community.