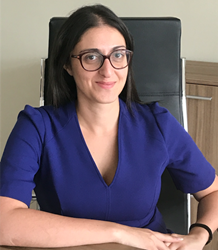 There is no question about it; banks must re-think and adapt their business models to remain viable and sustainable.
(PRWEB) September 28, 2017
"There is no question about it; banks must re-think and adapt their business models to remain viable and sustainable," states Antoniella Gauci, the Risk Manager at Pilatus Bank. The banking industry has been through an overhaul over the past decade which has seen the introduction of new and more onerous regulatory requirements. It has also caused prolonged ultra-low and negative interest rates, which have drastically reduced profitability margins, and the emergence of "FinTech" and non-bank competition, which is causing disruption in an already saturated market.
Business models and profitability drivers continue to be a supervisory priority area for the European Central Bank ('ECB'). Banks are required to demonstrate, through their business models, that they are able to manage their assets and liabilities in a sustainable and prudent manner.
Antoniella Gauci at Pilatus Bank believes that a bank's business model strongly influences its performance and risk framework. It is therefore no surprise that business and strategic risk has become one of the key focus areas around the Boardroom table. There are real discussions today that Board Members have about profitability, budgeting, deposit planning, and growth within a well-defined risk appetite adopted by most European banks. Gauci of Pilatus Bank states, "Due to the fast-changing dynamics in the banking industry, adopting 'traditional' measures such as cost cutting, implementing new processes to adapt to new regulations, or streamlining product portfolios are not enough to remain sustainable. The challenging macroeconomic environment is not going anywhere and that includes low interest rates and prolonged recovery conditions in the EU and the US."
The Risk Manager of Pilatus Bank argues that in order to become sustainably profitable, banks need to consider technology as a major enabler to transform their business models. She further adds, "Sustainable growth cannot be achieved in the long-run unless fintech, its opportunities and risks, are being addressed both at the Board and Executive levels."
The reality is that banks need to connect with their customers as a means of building new revenue streams and retain their existing ones. Pilatus Bank has become a leading institution in bringing the convenience and exclusivity of private banking to the mass-affluent through its proprietary financial technology.
Antoniella Gauci at Pilatus Bank concludes by stating that, "Robust governance today means staying ahead of the curve. It means regular reviews of the business model and the bank's risk appetite both in terms of fintech as well as geopolitical uncertainties including Brexit and changes in the regulatory frameworks across the EU and the US. That's the governance method that Pilatus Bank has adopted."
About Pilatus Bank
Pilatus Bank is a leading European bank that specializes in providing private and commercial banking services to high net-worth and affluent individuals as well as financial institutions. Pilatus Bank in London, is mainly focused on offering its private banking services through its proprietary technology platform in order to make private banking more accessible and scalable. The Bank's simple and convenient solution has been a hallmark of transformation and quality of service. You can visit the Pilatus Bank website for more information.