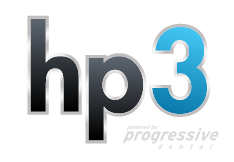 Key Biscayne, FL (PRWEB) September 27, 2017
The third and final course of the HP3 (High-Performance Periodontal Practice) program will take place at The Pankey Institute in Key Biscayne, FL, on September 29-30, 2017. The HP3 program is a 12 month, hands-on mentoring program led by periodontal and marketing leaders, Dr. Gregory Toback of Shoreline Periodontics and CEO of Progressive Dental Marketing, Bart Knellinger. With two unique perspectives, this program comes to a close with the 16-continuing education (CE) credit course on Diversification and Scaling the Practice.
Course III of HP3 focuses on how a periodontal practice can scale effectively with both an increase in patients and staff. Knellinger and Dr. Toback will instruct attendees on effective ways to generate positive patient reviews, establish the practice and doctors as experts in the field, review each practice's Key Performance Indicators (KPI) established in Course I and create goals for the next year.
Dr. Toback established the HP3 mentoring program in 2010 with a vision of creating a program that empowers periodontal practices in an ever-changing marketplace. In 2016, Dr. Toback partnered with Knellinger to take the course to the next level. Knellinger and Dr. Toback teach an innovative formula for team development that inspires peak performance within the practice. Practices will learn from these two influential dental industry figures and at the end of the program, be able to implement new effective tactics, including:

How to acquire and convert new patients
Establish KPI's and streamline management strategies
Receive coaching for practice staff
Learn to identify and develop key team members
Boost internal efficiency
Practices can earn up to 48 hours of CE credits for attending the three HP3 courses throughout the year. Those interested in additional information about this program or those ready to register for next year's HP3 series can visit http://www.hp3mentoring.com. For a personalized dental marketing consultation, Progressive Dental Marketing can be contacted at 727-286-6211 or http://www.progressivedentalmarketing.com.
About the Company
Progressive Dental Marketing (PDM) is a one-stop consulting firm specializing in marketing and promoting dental professionals through individualized marketing campaigns, practice development, continuing education, advertising and more. PDM has become one of the fastest growing companies in the industry, due to constant innovation, growth and long-term client retention, and ranked on the Inc. 5000's list of fastest growing private companies in America in 2016, and on the Inc. 500's list in 2014 and 2015. The company has partnered with some of the largest dental organizations in the country, and continues to offer its full-range of services to dental clinicians around the world. For more information about Progressive Dental Marketing please visit the website at http://www.progressivedentalmarketing.com or call 727-286-6211 to schedule a complimentary dental marketing consultation.