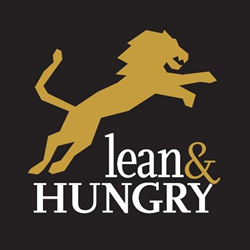 Lean and Hungry fills a vital need in the metro DC theater community, producing work of a quality and type that isn't seen on other DC stages.
Washington, DC (PRWEB) September 26, 2017
Lean and Hungry Theater is proud to announce that Kevin Finkelstein will take over as Artistic Director of the company, effective immediately. Founding Artistic Director Jessica Hansen will remain with the company in an Emeritus capacity.
Hansen commented: "After ten years of serving Lean & Hungry Theater, I'm thrilled to turn over artistic leadership to new energy and ideas. Kevin has been with L&H since the first show, and is uniquely experienced with the company. I believe he'll be a fantastic leader for the next phase of the company."
Finkelstein, previously the company's Associate Artistic Director, has been with the company since its founding and brings over 25 years of professional experience to this position. Finkelstein is also the Founding Artistic Director of the Federal Theatre Project, the Executive Producer of Frozen Penguin Productions, as well as a founding company member of both Constellation Theatre Company and LiveArtDC.
Finkelstein said this about his new position: "I am simultaneously thrilled and humbled to accept this position. Lean and Hungry fills a vital need in the metro DC theater community, producing work of a quality and type that isn't seen on other DC stages. Together with our Board of Directors, I look forward to building and expanding on the company's rich history."
The official change of leadership will take place at Lean and Hungry Theater's 10th Anniversary Gala, being held on Monday, October 16, from 6:30 – 9:00 pm. The night will also feature celebrations, performances, networking opportunities and our 2018 season announcement. For more information, please visit: https://www.eventbrite.com/e/lean-hungry-10th-anniversary-gala-tickets-37865313171