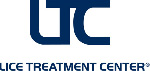 "A discounted LTC® franchise is a terrific business opportunity."
Monroe, CT (PRWEB) September 26, 2017
Lice Treatment Center®, one of the nation's leading franchises, reported that it just completed its annual round of opening day school lice check sessions. Scores of schools and camps now contract for LTC's Lice Insurance™ Programs which provide regularly scheduled lice checks throughout the year. LTC's certified professional technicians deliver all-natural lice removal services whenever infestations are discovered at the schools and camps.
Lice Treatment Center's co-founder, Liz Solovay stated, "This year, with the increased reports of "super lice" infestations from schools nationwide combined with the adoption of No Nit policies in many states, we are getting asked for help regularly from communities we currently can't service. The incidence of "super lice" infestations and adoption of No Nit policies that require the immediate dismissal of any and all children who have head lice, eggs and/or nits on their hair is causing a real problem in many states. In California, Texas, Florida, Arizona, Georgia, North Carolina, Louisiana and Illinois, specifically, requests for our lice removal services have more than tripled in 2017. This presents us and motivated entrepreneurs with incredible opportunities to both expand the footprint of our brand and help would-be business owners in those states enter a booming industry with skyrocketing demand and comparatively little competition.
"As a result", continued Solovay, "we are looking for several motivated entrepreneurs to join our team of successful LTC® franchisees. As an incentive, we will offer a significantly reduced franchise fee. Until now, the initial franchise fee for a Lice Treatment Center® franchise has been $25,000. Now, a valuable LTC® franchise can be purchased for only $12,500. We think it's a terrific business opportunity."
LTC®'s Medical Director and co-founder, Dr. Elin Cohen, a Harvard-educated pediatrician, developed LTC's comprehensive system and its full-line of all-natural non-toxic treatment and repellent products. And since 2005, LTC® has been a national leader in the field of lice education, treatment and offering on-site assistance for individuals, camps, schools, and other venues where head lice outbreaks occur. Ms Solovay went on to say, "As a Lice Treatment Center® franchisee, entrepreneurs not only have a profitable business opportunity they will also join a successful franchise network that provides their respective communities with professional, standardized lice treatment."
For more information about an LTC franchise opportunity, visit licetreatmentcenter.com or 1-888-LICE AWAY/1-888-532-3292.