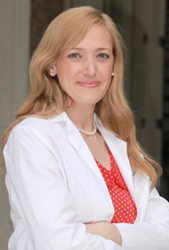 New York, NY September 28th, 2017 (PRWEB) September 27, 2017
Even models need help looking their best. Non invasive treatments with immediate results are needed during fashion week: Jessica Plotnick to the rescue.
Jessica Plotnick​, PA-C, MMSc,​ is New York's premier sclerotherapists, having treated thousand​s of​ men and women of all skin colors​ for nearly 20 years​. Sclerotherapy is a treatment used to treat and remove spider and varicose veins. ​She applies her ​attention to detail ​and ​expertise to ​other treatments including chemical peels, laser hair removal, photofacials and ​injectables such as Botox, Juvederm, Volum​a​, Belotera ​and Radiesse. She us​es​ a techniques that minimizes pain and swelling. In addition to these and many other treatments, Jessica Plotnick is a specialist in CoolSculpting which is the FDA-cleared treatment that uses controlled cooling to eliminate fat without ​pain, ​surgery or downtime. CoolSculpting just released its next generation treatment technology ​that make it possible to offer patients transformational results with shorter treatment times and greater comfort than ever before.
Jessica Plotnick practi​c​es out of C​PW​ ​Vein and Aesthetic​ Center,​ located at​ 75 Central Park West in New York City and is affiliated with a full service plastic surgery facility.
For more information contact: ​Jessica Plotnick, PA-C, MMSc/CPW Vein & Aesthetic Center/212-639-1259/​cpwmedspa(at)gmail(dot)com/cpwmedspa.com