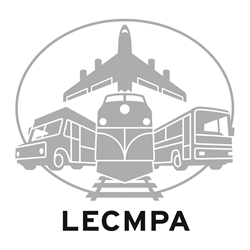 Our excellent employees and a market leading wage loss protection program for union transportation workers creates a winning combination that is garnering well deserved recognition from peers in the industry
SOUTHFIELD, Mich. (PRWEB) September 28, 2017
LECMPA, provider of wage loss protection for railroad and transportation workers, announced today that it has been named a 2017 Gold Stevie® Award winner for Employer of the Year in the non-profit category.
The Stevie Awards are among the world's premier business awards. Created in 2002, the awards program honors the achievements and positive contributions of organizations and working professionals worldwide
The Stevie Awards considered more than 500 nominees, and more than 50 professionals participated in the judging process to select this year's award winners. Award winners included Deutsche Telekom, Samsung, IBM, Bridgestone Americas and DHL Express among others. Award winners were honored in New York City on Thursday, Sept. 21, 2017 at the Marriott Marquis Hotel.
LECMPA has protected union transportation with wage loss insurance protection since its founding in 1910. Enabling compensation to continue while workers are out of service due to job discipline, it brings confidence to workers and their families.
"I am proud to accept this award on behalf of the exceptional staff at LECMPA," said LECMPA President Susan Tukel. "Our excellent employees and a market leading wage loss protection program for union transportation workers creates a winning combination that is garnering well deserved recognition from peers in the industry."
Winners of the 2017 Stevie Awards are available here.
About LECMPA
LECMPA, founded in 1910 as a cooperative assessment insurer for railroad workers, provides wage loss protection to unionized transportation workers in all crafts and industries throughout the United States. LECMPA is a nonprofit, member-owned company with approximately 27,000 members nationwide. LECMPA headquarters are in in Southfield, Michigan. More information is available at http://www.lecmpa.org.
About the Stevie Awards
Stevie Awards are conferred in seven programs: the Asia-Pacific Stevie Awards, the German Stevie Awards, The American Business Awards, The International Business Awards, the Stevie Awards for Women in Business, the Stevie Awards for Great Employers, and the Stevie Awards for Sales & Customer Service. The Stevie Awards competitions receive more than 10,000 entries each year from organizations in more than 60 nations. Honoring the people behind organizations of all sizes, the Stevies recognize outstanding performances in the workplace worldwide. Learn more about the Stevie Awards at http://www.StevieAwards.com.