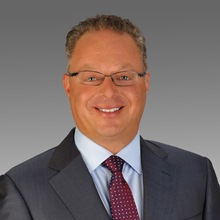 Southlake, Texas (PRWEB) September 27, 2017
Software audits have become routine as publishers have proven that compliance claims get customers' attention more than sales proposals.
Most software license disputes are settled out of court, but what happens when you cannot negotiate a settlement with the publisher or one of its trade associations (BSA | The Software Alliance, The Software & Information Industry Association) because the settlement demands are too high?
Software attorney Robert J. Scott, Managing Partner of technology law firm Scott & Scott, LLP, will give real world examples of what happens when software audits wind up in court at the upcoming ITAM Review Annual Conference held at the University of South Florida, St. Petersburg, on September 28.
In this session attendees will learn the following issues:

Disputes Over Data Collection
Disputes Over License Metrics
Disputes Over Damages Calculations for Alleged Over deployments
Termination for Failure to Pay Disputes Audit Fees
Contract Claims vs. Copyright Claims
When to file a Declaratory Judgment Actions
Licensee's Temporary Restraining Orders In Response to Threatened License Termination
Licensor's Preliminary Injunctions Requiring Licensee to Uninstall Post Termination
The ITAM Conference is designed for Senior IT Decision Makers, IT Asset Managers, Software Asset Managers, Software Licensing Specialists, IT Procurement Professionals.
For more information or to register, click HERE.
The ITAM Review is an online community for worldwide ITAM professionals. Its mission is to provide independent industry news, reviews, resources and networking opportunities to Vendors, Partners, Consultants and End Users working in the areas of IT Asset Management, Software Asset Management or Software Licensing.
About the presenter:
Robert represents mid-market and large enterprise companies in software license transactions and disputes with major software publishers such as Adobe, IBM, Microsoft, Oracle and SAP. He has defended over 225 software audit matters initiated by software piracy trade groups such as BSA | The Software Alliance and the Software & Information Industry Association (SIIA). He is counsel to some of the world's largest corporations on information technology matters including intellectual property licensing, risk management, data privacy, and outsourcing. He is regularly called upon by his peers and the media to share his expertise.
About Scott & Scott, LLP
Scott & Scott, LLP (http://www.scottandscottllp.com) is counsel to some of the world's largest corporations including PepsiCo, American Express, and Xerox. The firm has achieved "go-to" status for software licensing transactions and disputes involving the major software publishers including Microsoft, Adobe, Oracle and Autodesk.