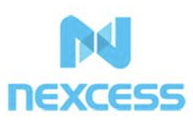 Our active participation in the Magento open source community is part of that commitment, and we're proud to see Miguel's code released as part of Magento 2.2
Southfield, MI (PRWEB) September 27, 2017
Nexcess, a leading provider of performance-optimized Magento hosting, worked with the Magento open source project to add a new command to the Magento command line interface. The new command, released with Magento 2.2, controls the visibility of template path hints, improving command line debugging workflows.
Template path hints are important to Magento template debugging, allowing developers to quickly identify which template files contain the code they are interested in. The new command was contributed by Miguel Balparda, a senior Magento developer at Nexcess. Balparda worked on the code during a Contributor Day at this year's Meet Magento Sweden conference.
"We provide Magento hosting for thousands of retailers of all sizes, and we're committed to providing the best possible experience to Magento retailers and developers," commented Chris Wells, President and CEO of Nexcess, "Our active participation in the Magento open source community is part of that commitment, and we're proud to see Miguel's code released as part of Magento 2.2."
Until now, the only way to control the visibility of template hints was via Magento's administrator web interface. With the new command, the visibility of template hints can be toggled from the command line, saving time and giving developers the same control they have over other aspects of the debugging process.
Nexcess' contribution to Magento 2.2 is part of the company's long-standing commitment to making tangible contributions to the communities on which its hosting efforts are focused. Other Nexcess open source projects include the Turpentine Varnish integration extension; Sentry, a Magento two-factor authentication extension; and Alarmbell, a Magento security extension.
###
About Nexcess
Nexcess is a Southfield, Michigan-based managed Magento hosting provider founded in 2000, with data centers distributed throughout the United States, Europe, and Australia. Nexcess offers a variety of managed Magento hosting services, ranging from entry-level packages to custom clustered/complex hosting configurations, with an emphasis on achieving maximum performance for high-traffic sites. For more information, visit http://www.nexcess.net.