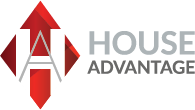 From technology platforms, software, strategy and brand engagement, we have been able to immediately add a significant new layer of products and services to our existing and future hospitality clients while also delivering a new level of guest experience and measurable ROI
Las Vegas, Nevada (PRWEB) September 27, 2017
House Advantage (HA), an international customer loyalty marketing, strategy and technology company headquartered in Las Vegas, announced today the acquisition of eTouchMenu, a pioneer in digital menu technology with clients across numerous industries and hundreds of outlets. The Minnesota-based company will be merged into the operations of HA and will be best positioned to continue its business model based on unparalleled customer service and competitive advantage for all its clients.
"We are very pleased with this strategic purchase and to bring eTouchMenu products and teams into the House Advantage family," said Jon C. Wolfe, President and CEO of House Advantage. "eTouchMenu fits in with the HA brand and culture, and melds perfectly with our product philosophy of extending the value of our clients' current system investments through new and innovative fully integrated solutions. From technology platforms, software, strategy and brand engagement, we have been able to immediately add a significant new layer of products and services to our existing and future hospitality clients while also delivering a new level of guest experience and measurable ROI," Wolfe added.
Since its launch in 2012, eTouchMenu has become an industry leader by delivering a variety of digital menu products, services and devices including: pay-at-table, server hand-held ordering, guest table-top ordering and payment, and kiosk self-ordering and payment. Current and target markets include full-service and fast casual restaurants, airports, casinos, hotels, stadiums, theaters, arcades, amusement parks and more. Scott Morrow, CEO of eTouchMenu has joined House Advantage as Division President, reporting directly to the CEO.
"Scott has been an integral part of eTouchMenu's growth and success," said Wolfe. "I am very pleased to have him join House Advantage and continue to take these products to the next level with us."
Since the finalization of the acquisition, all related products and services have been integrated into HA's product suite and will be available for review and demonstration at the 2017 Global Gaming Conference in Las Vegas (booths #1623 and #6229).
About House Advantage, LLC
House Advantage loyalty marketing technologies, reinforced by strategic expertise and deep industry experience, empower the world's most successful entertainment brands to seamlessly integrate powerful new marketing strategies and tools. With House Advantage, brands increase customer engagement, generate vital business intelligence, and boost per-customer share-of-wallet with seamless integration and total support for their existing systems. House Advantage is headquartered in Las Vegas, with offices in Macau SAR, Reno, NV, Edina MN and Memphis, TN. For more information, visit http://www.houseadv.com and http://www.etouchmenu.com.