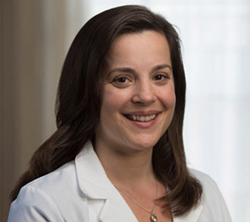 Sensiplan, a fertility awareness tool, has the highest effectiveness rates reported in medical journals.
Cary, North Carolina (PRWEB) September 28, 2017
Reply Ob/Gyn & Fertility, PLLC, launches patient education of Sensiplan to Raleigh-area patients in North Carolina, culminating two years of training with German medical instructors. Sensiplan is a fertility awareness method used throughout Europe but never before available in the U.S. At the only clinic in North America licensed to do so, Reply fertility educators are now teaching Sensiplan to couples seeking to avoid pregnancy naturally and effectively.
"One of the things that makes Reply special is our commitment to patient education," says clinic medical director, Dr. John M. Thorp. "When you teach a woman fertility awareness, you're providing a tool she can use over the course of her reproductive years. We're excited to make this new tool available to women in the triangle region."
First in the United States to offer Sensiplan, the Reply clinic is located in Cary, North Carolina, just outside of Raleigh.
Reply ob/gyn Dr. Rachel Urrutia, also an assistant professor at UNC Chapel Hill Department of Obstetrics and Gynecology, is director of Reply's Sensiplan program. She explains why the clinic went to the effort to import this German method:
"Fertility awareness is a great tool that can help women become pregnant, or avoid pregnancy," said Dr. Rachel Urrutia, "but not all fertility awareness methods have been studied and found to be effective. Sensiplan has the highest effectiveness rates reported in medical journals, which is why we chose to bring this method over from Germany. To us it was important to have that foundation of research and validation for our patients."
Sensiplan was studied at the University of Dusseldorf, including tracking of more than 9000 cycles among 900 women of reproductive age. Only one to two women per 100 women became pregnant during their first year using the method. This is on par with effective rates for conventional contraception.
Fertility awareness for avoiding pregnancy works by teaching women how to track and understand signs of fertility (e.g., basal body temperature, cervical mucus, menstruation) during the female reproductive cycle. Women and couples can use this information to identify which days are fertile, and then decide whether to attempt or avoid pregnancy.
"We're going back to the basics, and teaching women how their bodies work," says Reply Director of Education, Lori Hartley. "It's incredibly exciting to see how empowered women are with this information. This really can revolutionize women's healthcare."
Benefits of Sensiplan and other fertility awareness methods for avoiding pregnancy include:

all natural
no side effects
does not require pill taking, injections, insertions, barriers, or surgeries
promotes learning and self-care
compatible with world's major religions
About Reply Ob/Gyn & Fertility
Reply Ob/Gyn & Fertility, PLLC, is a new kind of ob/gyn clinic that features fertility awareness and a cooperative approach to clinical care. Services include gynecology, obstetrics (featuring CenterPregnancy group prenatal care), patient education, and health coaching. The Reply team has developed its own fertility awareness method, Listen Fertility, for health monitoring and for women/couples trying to conceive. Reply also has licensed the German fertility awareness method, Sensiplan, introducing it for the first time in the United States. Clinic development was led by Dr. John M. Thorp, Division Director of General Obstetrics and Gynecology and Vice Chair of Research in the Department of Obstetrics and Gynecology at UNC Chapel Hill. Website is http://www.replyobgyn.com.
Contact:
Nancy DeMaria
Director of Marketing and Public Relations
Reply Ob/Gyn & Fertility
919-230-2100
ndemaria(at)replyobgyn(dot)com