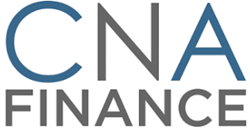 Coral Springs, FL (PRWEB) September 28, 2017
CNA Finance Chief Research Analyst, Kenny Soulstring, today announced that the stock market news outlet had released a transcript of its recent interview with Ascent Solar management. The in-depth interview provides investors with key insight into Ascent Solar's past, present and expected future.
According to Kenny Soulstring, " Ascent Solar may be ripe for a growth spurt, as the apparent predatory financial deals from over a decade ago may have finally run their course, allowing Ascent to concentrate on building its core business and to develop multiple market opportunities that are diversified, growing, and present significant global opportunity."
The interview details an accounting of the past decade at Ascent Solar and highlighted the questions that retail investors want answered. For their part, Ascent Solar management provided frank and compelling answers, demonstrating the company's ability to survive a perfect storm of unanticipated market circumstances, from a shifting sentiment about the future of solar, to the company's emergence through a storm of market uncertainty. Now, Ascent Solar believes that they are ready to return to monetize a robust market and focus on the business fundamentals that appear to have Ascent Solar positioned to take advantage of a unique market position and an intellectual property portfolio that may place distance between themselves and potential competitors.
Key Takeaways:
Ascent Solar management discusses non-fundamental reasons for share price decline
How Ascent Solar plans to monetize assets
Addresses NASDAQ market listing
Highlights why the recognition from JAXA, the U.S. Special Ops Command, and the exclusive invitation only Technical Experimentation Event may help boost near term opportunities
The real difference in Ascent Solar's CIGS technology
What MilPak™ 60E can do to change the solar industry
The infrastructure and benefits of the company's prior multi-million dollar investments
How Ascent Solar's patent portfolio may become a key value driver
"Although now trading at historically low levels, Ascent Solar believes that they are well positioned to advance its broad platform of strategic initiatives and to take advantage of an enormous and multiple market opportunity. Looking at the sum of the parts at Ascent Solar, if they can pull together a cohesive plan and execute on its diverse opportunities, they may surprise investors and return substantial value appreciation in the long-term.", Soulstring added.
To read CNA Finance's complete Ascent Solar interview, click here.