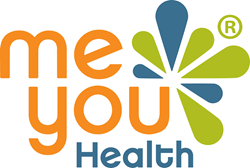 MeYou Health's move into the HR SaaS market has momentum, and we are excited to fund additional growth.
BOSTON, Mass. (PRWEB) September 27, 2017
MeYou Health (MYH) today announced that Trapper Markelz, current President and Chief Operations Officer, has been named Chief Executive Officer of the Company. MYH has also secured additional equity financing from Ballast Point Ventures and other current investors to accelerate the Company's efforts to optimize wellness program delivery for small and midsize employers. Both announcements are part of a major initiative by MYH to take its highly automated white-label platform for health plans and layer on a fully self-service customer interface to enable the Company to become the first provider of a wellness software-as-a-service (SaaS) solution in the SMB market.
Mr. Markelz, 40, began his career at MYH in 2009 as Head of Product, and in 2015 assumed the role of General Manager. He was named President and Chief Operating Officer in 2016 after MeYou Health was spun out from its former parent company, and he has been instrumental in building and scaling sales operations, account management, implementation, B2B marketing, and automated digital enrollment marketing.
Matt Rice, a partner with Ballast Point Ventures and Chairman of the MYH Board of Directors, says, "Trapper is the ideal person to lead the talented team at MeYou Health, as his vision, judgment, and leadership have been crucial to the Company's success over the years. MYH's move into the HR SaaS market has momentum, and we are excited to fund additional growth."
"I'm very excited by this opportunity and see it as a great honor to lead this Company," says Mr. Markelz. "Over the last eight years, our team has learned enormously from our work with hundreds of employers, both large and small. MeYou Health has always been a software company, and now we can use that software expertise to deliver a market-leading, fully automated solution."
MeYou Health provides a full-feature, turn-key wellness suite optimized for small and midsize businesses. Designed for digital delivery, MeYou Health's platform was built from the ground up to give employers a social, engaging, and effective alternative to traditional wellness programming. With industry-leading engagement and multiple clinical trials demonstrating impact, MeYou Health's programs deliver measurable results to even the smallest organization. Founded in 2009 and based in Boston, MA, MeYou Health is made up of talented people from healthcare, engineering, design, and research backgrounds, all dedicated to helping employers improve their employees' health and well-being.