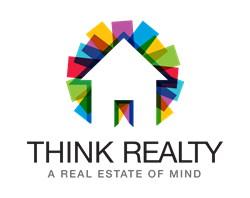 We want to use this event as a chance to teach real estate investors at all levels how to win in this market.
KANSAS CITY, Mo. (PRWEB) September 27, 2017
Hundreds of real estate investors from all over the southeast region will converge upon the Westin Buckhead Atlanta Hotel on October 14 and 15 for the Think Realty National Conference and Expo to learn tips and tricks for successful investing. The event will feature Atlanta-area real estate pros including Sonia Booker, recently featured in O Magazine for her investment success, Abhi Golhar and Ramon Tookes. Experts will pass on their strategies for creative financing, building wealth and flipping properties. Tickets are $45. More information, a full description of classes and speakers and tickets are available at http://www.thinkrealty.com/events/atlanta.
The Saturday break-out sessions will cover 12 topics including how to build a successful fix and flip business, purchasing and rehabbing for rentals, how to take advantage of today's real estate market and how to create a fortune and rescue your retirement. An Atlanta market insights panel will discuss the local market. Keynote speaker, Kent Davis of Equistream, will address the five most common mistakes investors make. Think Realty will host the Think Realty Honors luncheon, where the best of the industry will be recognized. Saturday's program will conclude with a presentation by featured speaker, Steve Down, author of Financially Fit. Saturday will also feature a bustling tradeshow hall with over 40 exhibitors offering services and tools for the real estate investor. On Sunday, Think Realty's coaches will host a members-only, half day training on wealth building, establishing your business and brand, residential investing and commercial investing.
"When I think about the Atlanta market for real estate investors, the question isn't whether you're going to win. It's how you're going to win," said Eddie Wilson, president of Think Realty. "We want to use this event as a chance to teach real estate investors at all levels how to win in this market."
Think Realty is a centralized source of education and resources for new real estate investors and seasoned professionals, alike. Think Realty provides members-only tools and access to educational video content to help serious investors optimize their competitive advantage, succeed in the industry, achieve wealth-building goals and live a life of purpose. Think Realty is part of Affinity Worldwide. More information can be found at http://www.thinkrealty.com and http://www.affinityworldwide.com.
For additional comments or questions please call or email
Laura Chalk, PR Manager
Affinity Worldwide
913-262-1624 x 86172
lchalk(at)affinityworldwide(dot)com
###