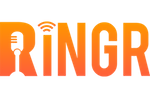 ...connect and record crystal-clear audio with up to five total participants...
Champaign, IL (PRWEB) September 28, 2017
After two years of development, the acquisition of two US patents, and numerous requests from users, RINGR has launched a significant update to their VoIP-based connection and recording platform: conference calling.
While previously allowing only one-to-one recording, RINGR now allows users to connect and record crystal-clear audio with up to five total participants...on both desktop and mobile platforms. This breakthrough is the first of its kind and will forever change the way multi-party recording is done.
CEO Tim Sinclair says, "We've spent the last few years living in the podcasting and broadcasting space, providing a way to record high-quality, one-on-one conversations. Conference calling allows us to better serve these markets, as well as reach into the corporate world as well. From board meetings to training sessions to remote work sessions, RINGR now provides a way to both connect and record the experience with absolutely amazing audio quality."
RINGR is a patented, next-generation recording platform (available on iOS, Android, and the Chrome and Firefox browsers) which allows users to record a conversation with anyone, anywhere in the world, on any device, and have the recording sound like the two parties are in the same room at the same time. Current users include NPR, American Public Media, Techweek, MTV News, Crains and many others…with more than 260,000 minutes recorded to date.
For more information, please visit http://www.ringr.com.