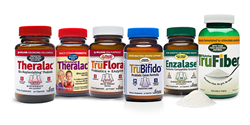 "We want to raise the quality control standards for digestive health supplements because that every customer deserves to know that they're spending their money on the highest quality products."
Minneapolis, Minnesota (PRWEB) September 27, 2017
Today Master Supplements restored access to its quality control database (http://quality.master-supplements.com). Customers can enter the lot number printed on the label of any Master Supplements product produced in the past 14 years to view the independent, third party lab test results for purity from common pathogens.
In addition to purity tests, Master Supplements supplies additional activity and potency reports for their probiotic supplements. The activity test showcases Lactic acid production by the probiotic bacteria so customers know that the bacteria are alive while the potency report represents the average CFU count per capsule so consumers know that the product they've purchased meets the CFU guaranteed by the bottle.
"We are excited to relaunch our quality control database," said Jeff Porubcan, President of Master Supplements. "This repository of information was designed to offer our customers access to our quality control test results. We want to raise the standards for digestive health supplements because that every customer deserves to know that they're spending their money on the highest quality products."
In the future, the quality database will contain scientific references, strain DNA verification, and full testing procedures so anyone can replicate their data. Master Supplements proudly promotes transparency in their quality control procedures and results so customers can feel secure knowing that our products have been rigorously evaluated to guarantee quality from the earliest stages of manufacturing through expiration.