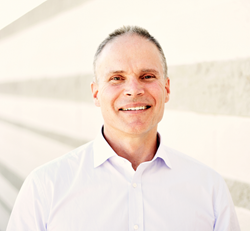 Aligning strategy and culture within an organization is a key success driver...
CHANDLER, Ariz. (PRWEB) September 28, 2017
For 16 years, MARPA has hosted an annual conference for those facing challenges in the regulatory and replacement parts market. The 2017 MARPA Conference will feature ETW CEO Lee Benson as a speaker on October 25th. Lee and other leaders and visionaries alike will come together to share best practices, keys to success and provide answers to the issues facing today's businesses.
With a firm belief that everything an organization does should be done with the intent of making that organization measurably better, Lee has developed and implemented a successful business model around the concept that better alignment, leads to better conversations, prompting better actions to yield better results. It was through this process that he built a successful 500+ employee business from the ground up.
Benson's presentation, Secrets of My Success, will detail his journey with Able Aerospace from "startup to exit" covering important stages and milestones from initial value creation to staying profitable during a recession and finally being positioned for the best acquisition price.
"Aligning strategy and culture within an organization is a key success driver," Benson explains. "I am grateful to share my story and best practices that have developed over years of practicing a thoughtful combination of a practicality and vision in my approach to long-term, sustainable growth."
About ETW
ETW provides a platform to track, evaluate and measure employee performance against the major objectives of the organization. Easily execute and translate long-term strategy into clear, actionable goals. With ETW you can effectively communicate the company's roadmap to success and engage everyone throughout the organization with that roadmap. Using ETW your organization can connect employees to strategy and culture to drive sustainable winning results. Learn more at http://www.etw.com
About MARPA
MARPA is the non-profit trade association that represents the Parts Manufacturer Approval (PMA) community. A PMA is an FAA design and production approval that verifies that the design of an aircraft part meets FAA safety regulations, and the fabrication inspection system meets FAA quality standards designed to assure that every part actually produced continues to meet the FAA-approved design. MARPA's mission is to promote uniform, outstanding standards within the FAA PMA industry. MARPA speaks with a single, powerful voice to the entire worldwide aviation community to elevate awareness and acceptance.