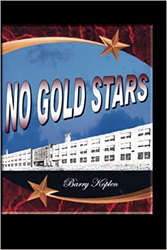 (PRWEB) October 02, 2017
Barry M. Koplen, acclaimed author, is opposed to the display of Confederate flags in settings other than museums. As a life-long fighter of Civil Rights, Barry continues to challenge vocal supporters of that flag, and in often heated debates.
For Koplen, the flag, for numerous reasons, represents the South's addiction to slavery and is hardly "just a cultural relic."
"The Constitution of the Confederate States of America states unequivocally, at various points, that the right to own slaves shall not be impaired. The Civil War was about slavery," Koplen declared.
"Additionally, leaders of the Confederacy, including Robert E. Lee and Jefferson Davis knew exactly what they were doing: they were committing treason. At the war's end, Lee even wrote that it was '... wisest not to keep open the sores of war...' and its Confederate symbols. Davis did the same in 1881, in his apologia, that the Confederate flag should be folded up and put away."
Koplen's book, No Gold Stars, focuses on some of the unspoken heroes of the civil rights era, his students and their victories. He is also saddened that the wishes of Lee and Davis have been, all too often, forgotten and/or ignored.
+++++++++++++++++++++++++++++++++++++++++++++++++++++++++++++++++++++++++++++++++++++++++++++++++++++++
Barry M. Koplen's book is available via Amazon.com - https://www.amazon.com/Barry-M.-Koplen/e/B005K94JR6/