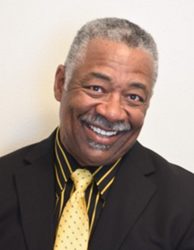 Vicksburg, MS (PRWEB) September 27, 2017
Dr. Kenneth Nash is pleased to honor Self Improvement Month by offering new patients the opportunity to discover the convenience of a Lumineers® smile makeover in Vicksburg, MS. This popular porcelain veneer option allows individuals to enjoy beautiful teeth in just two visits, without braces, whitening gels or other cosmetic procedures.
With a variety of cosmetic treatment to choose from, most people are aware that a smile makeover in Vicksburg, MS, may be a solution for them, and they may be considering it for a number of reasons. For example, they may feel embarrassed because of crooked or widely spaced teeth. Even those who were born with an ideal smile, and those who had successful orthodontic work as a teenager, may still develop stains and discoloration, or chips, cracks and uneven wear. Regardless of the source, many individuals find themselves suppressing a smile when they are in public.
Lumineers are similar to traditional porcelain veneers in that they fit snugly over a patient's teeth, covering chips, stains and gaps, and creating an even, white smile. However, due to the unique, thin design of Lumineers, Dr. Nash is able to avoid filing down as much of a patient's original teeth before attaching this convenient, cosmetic solution. The Nash Family Dentistry team takes an impression that is used to create the shells, and two weeks later, Dr. Nash fits it over the existing teeth without needing to file away all the enamel. As a result, the process is reversible. Although the shells are only about the thickness of a contact lens, they are still durable enough to perform the same functions as other veneer options.
Self Improvement Month is the perfect time for those in Vicksburg, MS, to learn about the smile makeover options available at Nash Family Dentistry. There is more information about Lumineers and other cosmetic procedures on Dr. Nash's website at http://www.vicksburgdentist.com. Appointments can be scheduled by calling 601-634-1812.
About the Doctor
Nash Family Dentistry is a general practice offering personalized dental care for patients in Vicksburg, MS. Dr. Kenneth Nash and his team provides patients with the latest in dental technology in a comfortable and welcoming environment. Dr. Nash offers a variety of services including laser dentistry, dental implants, and cosmetic dentistry services, among others. To learn more about the services offered at Nash Family Dentistry please visit the website at http://www.vicksburgdentist.com or call 601-634-1812 to schedule an appointment.