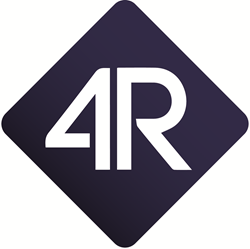 We look forward to NextPoint each year. We appreciate the efficient way we can share substantial information about our inventory solutions without the distractions typical at large trade shows. -Mark Garland, Executive Vice President Sales, Marketing & Solutions
BERWYN, PA (PRWEB) September 28, 2017
4R Systems, Inc., a leading provider of advanced omni retail inventory and supply chain solutions, announced its sponsorship of NextPoint, October 1-4, 2017 at the Fontainebleau Miami Beach. NextPoint is a gathering of visionaries from top Chain and Restaurant organizations driving innovation that leverages technology in a unique, structured, strategic forum.
4R will present its profit optimized inventory solution in a board room setting where individual retailers can share their inventory challenges privately and confidentially. 4R's inventory products are tailored around the specific challenges and opportunities of each retailer, and include Initial Buy, DC Replenishment, Vendor Order Optimization, Store & Omni Replenishment, Assortment Optimization, Seasonal Allocation and Markdown Optimization.
Mark Garland, Executive Vice President Sales, Marketing & Solutions, said, "We look forward to NextPoint each year. We appreciate the efficient way we can share substantial information about our inventory solutions without the distractions typical at large trade shows. It's a wonderful opportunity to meet with new retail professionals and a chance to reconnect with clients and friends in the industry."
4R also serves as sponsor of the NextPoint sailing excursion around Biscayne Bay on the deck of the "Great White." The sailing excursion stops at an island along the way. There guests can snorkel, swim, or relax in the tropical sun on giant water hammocks. Garland added, "The pressure is on our friends in retail supply chain. We hope they'll join us for some fun on our sailing excursion."
Retailers can learn more about 4R's profit-optimized omni retail inventory solutions at NextPoint and at http://www.4rsystems.com. Get live updates on Twitter by searching for #nextpoint17. Connect with 4R on Facebook and LinkedIn for insightful industry trends and best practices.
About 4R Systems
4R Systems is a leading provider of advanced inventory and supply chain services, which help retailers gain significantly increased profits by optimizing their omnichannel inventory and related supply chain decisions. Founded by supply chain experts from The Wharton School and Harvard Business School, 4R provides capabilities that profit optimize the matching of supply and demand. From initial launch through replenishment to end-of-life for products—ranging from short-lived fashion items to long term staples—4R provides retailers with services that fit their business. Clients using 4R have seen increases in profitability of 1-2 % of sales as a result of higher sales levels on lowered inventory. Call (610) 644-1234 or visit http://www.4rsystems.com.
###
4R Systems Press Contact
John Centofanti
330-333-2738
info(at)creativestreammarketing.com
Fax: 866-748-4042