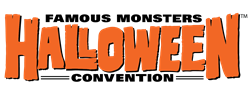 San Jose, CA (PRWEB) October 04, 2017
The voyages of STAR TREK's Lieutenant Saru shall soon include San Jose, as actor Doug Jones has recently been added to Famous Monsters Halloween Convention's already diverse lineup.
STAR TREK: DISCOVERY, the first Star Trek series to air in twelve years, debuted last Sunday, September 24, to wide acclaim, and will continue as part of CBS's paid All Access program. DISCOVERY also stars Sonequa Martin-Green, Jason Isaacs, Michelle Yeoh, and Anthony Rapp.
Although Jones is the first DISCOVERY actor to be added to the Famous Monsters Halloween Convention lineup, the show has already announced several other Star Trek franchise alumni, including Malcolm McDowell (GENERATIONS), Bobby Clark (Gorn Captain on TOS), frequent guest star Jeffrey Combs, and makeup maestro Michael Westmore, who supervised the Star Trek special effects makeup department for 18 years and won an army of Emmy Awards in the process.
The convention is hosting a plethora of other actors, including the stars of AMERICAN GODS and a cast reunion of the original IT (1990). The show takes place over Halloween weekend, October 27-29, 2017.
Issue 289 of Famous Monsters of Filmland, which will serve as the convention souvenir book, has already revealed two of its special covers (Shin Godzilla and George A. Romero). The third will be a newsstand edition featuring artist Terry Wolfinger's renditions of Doug Jones as Saru, Abe Sapien, and PAN'S LABYRINTH's Pale Man.
To learn more about the convention or to buy tickets, visit https://www.famousmonstershalloween.com.