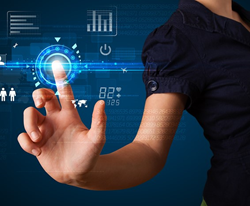 I am proud of the fact that my career in technology has provided opportunity for a diverse workforce and furthered the success of hundreds of businesses.
Hoboken, New Jersey (PRWEB) September 28, 2017
A NYC area IT consultant and MSP discusses the contributions of women in technology and urges more women to find their passion in technology and use that to forge the way for others in a new article on the eMazzanti Technologies website.
In the informative article, the company lists notable women and their contributions to technology, such as Marie Curie, Grace Hopper and more recently, Dara Treseder. The article also cites current statistics relating to women in technology. For example, women account for only about 25% of the professional technology jobs, and in women-owned businesses, employment has increased nearly 18%.
"I am proud of the fact that my career in technology has provided opportunity for a diverse workforce and furthered the success of hundreds of businesses," stated Jennifer Mazzanti, CEO, eMazzanti Technologies. "From my viewpoint, there are no limits to the contributions that women and minorities can make."
Below are a few excerpts from the article, "Women in Technology: Vision and Passion for Today's Business Environment."
"Statistics show a strong correlation between better representation by women and minorities in executive circles and business success. Successful entrepreneurs like Dara Treseder are seeking to change that. Treseder's passion for innovation, combined with her senior marketing expertise, has made her a global leader in the tech space. Currently the Chief Marketing Officer at GE Ventures, Treseder has earned her place as a woman of color in the male-dominated Silicon Valley."
Women Who Paved the Way
"Try to imagine modern medicine without Rosalind Franklin, the British chemist who was instrumental in our understanding of the structure of DNA. Picture computer programming without Grace Hopper, who developed the first compiler for a computer programming language. Building on these historical accomplishments, women now head up several of the world's largest tech firms, including: IBM, Xerox, HP and Yahoo. Bringing their unique backgrounds and skills to the industry, these women drive innovation with inspired vision."
Visionary Leadership
"Today's industry needs more women in technology who find their passion and use that to forge the way for others. For Jessica Naziri, CEO of TechSesh, that means making technology accessible to regular people. For Kimberly Bryant, founder of Black Girls Code, it means empowering girls of color to enter technology fields."
Modern Leadership in IT Services
eMazzanti Technologies' Jennifer Mazzanti stands out among successful women in technology. As CEO and co-founder, she serves a worldwide community. To support its global vision, eMazzanti employs a diverse workforce, pulling from a wide variety of backgrounds to provide powerful retail technology solutions to retailers and others on nearly every continent.
In addition to building the company's core business, Jennifer has used her passion for the ocean and the environment to develop eMazzanti's Blue Project. The project serves not only to give back to the environment but also to unite company employees and motivate them to build relationships in the community.
Related resource information:
3 Reasons Why Your Nonprofit Needs an MSP
3 Ways to Energize Your Business with Green Computing
About eMazzanti Technologies
eMazzanti's team of trained, certified IT experts rapidly deliver retail and payment technology, digital marketing services, cloud and mobile solutions, multi-site implementations, 24×7 outsourced network management, remote monitoring and support to increase productivity, data security and revenue growth for clients ranging from law firms to high-end global retailers.
eMazzanti has made the Inc. 5000 list eight years running, is a 2015, 2013 and 2012 Microsoft Partner of the Year, 2016 NJ Business of the Year, 5X WatchGuard Partner of the Year and one of the TOP 200 U.S. Microsoft Partners! Contact: 1-866-362-9926, info@emazzanti.net or http://www.emazzanti.net Twitter: @emazzanti Facebook: Facebook.com/emazzantitechnologies.