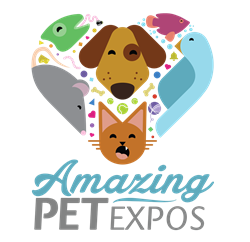 St. Louis, MO (PRWEB) September 27, 2017
Amazing Pet Expos, the leading producer of Pet Expos nationwide is pleased to announce the creation of the first ever interactive, online Pet Expo. Organizers announced today that they will be hosting three online Pet Expos just in time for the holiday shopping. The Pet Expos will be open to exhibitors in New England, Chicago and Virginia Beach and open to attendees and Facebook followers of each individual show. The Pet Expos will all be open to shoppers looking to pamper their pets with last minute pet holiday gifts on Saturday, November 4, 2017 from 10 AM – 4 PM.
"As leaders in the industry, we are always looking for new and innovative ways to provide exposure to our exhibitors and offer unique products to our attendees and fans, said Ethan Barnett, Vice President of Events. We are pleased to be able to host the first-ever online, interactive Pet Expos, and it is just in time for the Holiday shopping season."
The online Pet Expos will be created through a partnership with eZ-Xpo, which offers the opportunity for exhibitors who participate to quickly and easily create a virtual booth space with their logo and product video. Through this platform, companies who participate can engage potential customers through a unique platform on-demand or live via chat, Google Hangout, Skype, or web conferencing. This platform is designed to create marketing opportunities and to build long-term and sustainable customer loyalty and brand recognition.
"We have a commitment to the success of our exhibitors and hope this new platform will continue to build customer loyalty and brand recognition for our partners and vendors, says Barnett. It's a leading edge marketing opportunity which will enhance marketing ROI and develop a direct connection to new and repeat customers."
The virtual, online expo platform is a collaborative network that enables local businesses to reach beyond their traditional capabilities to establish both a local and a national platform. The online expo offers unique opportunities such Daily Deal, which offers special discounts capabilities for exhibitors featured products and services in their virtual booth. Exhibitors can also gain qualified leads with contact information instantly from visitors. With the release of these three online Pet Expos, Amazing Pet Expos will earn the distinction of hosting the first ever virtual Pet Expo.