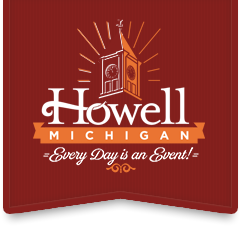 In addition to the time savings we anticipate, our vendors will also benefit from registering in one location for all local bid opportunities.
Howell, MI (PRWEB) October 04, 2017
The City of Howell announced today that it has joined the MITN Purchasing Group, a regional purchasing group that helps local governments post, distribute and manage RFPs, quotes, addendums and awards online. BidNet's MITN Purchasing Group (http://www.bidnetdirect.com/mitn) provides notification to registered vendors of new relevant solicitations, and any addenda and award information from nearly 200 participating agencies across Michigan.
The City of Howell joined the MITN Purchasing Group in September. In joining, the City of Howell has become the 178th participating local government agency utilizing the system to streamline their purchasing process. The MITN Purchasing Group is a single, online location for managing sourcing information and activities and provides local Michigan government agencies a method to minimize costs and time delays associated with their procurement process. The City of Howell was distributing bids and managing their procurement process manually before joining the system. In joining, the City of Howell looks to save time, increase competition and achieve cost savings over the traditional paper-based bid process.
The City of Howell now has access to an extensive vendor pool, thereby enhancing competition without increasing distribution costs. In addition to the existing vendors on the MITN Purchasing Group, all vendors looking to respond to bids with local government agencies can register online at https://www.bidnetdirect.com/mitn. The City of Howell invites all current vendors not already registered on the MITN Purchasing Group to do so today. Vendor registration is easy and takes only a few minutes online.
Registered vendors can access bids, related documents, addendum and award information. In addition, the MITN Purchasing Group offers a value-added service to notify vendors of new bids targeted to their industry, all addenda associated with those bids and advance notice of term contract expiration. A robust NIGP code category list allows vendors registering to find the correct codes and receive matched bids.
"By using the MITN Purchasing Group, our valued vendors can now access not only our open bids, but those from other municipalities, counties and school districts throughout the state. In addition to the time savings we anticipate, our vendors will also benefit from registering in one location for all local bid opportunities. We invite all of our current vendors to register or contact the vendor support team with any questions," stated Ervin J Suida, DPS Director of the City of Howell.
Vendors may register on the MITN Purchasing Group by visiting https://www.bidnetdirect.com/mitn. BidNet's vendor support team is available to answer any questions regarding the registration process or the bid system at 800-835-4603 option 2.
Other local Michigan government agencies looking to switch from a manual bid process, please contact the MITN Purchasing Group for a demonstration of the no-cost sourcing solution.
About the City of Howell:
Howell is a city in the U.S. state of Michigan. As of the 2010 census, the city had a total population of 9,489. It is the county seat of Livingston County and is located mostly within Howell Township, but is politically independent from Howell Township. The city is part of the South Lyon-Howell-Brighton Urban Area.
Howell is home to many festivals celebrated through the year. Most notably, the Michigan Challenge Balloonfest occurs every year in late June. Activities normally include balloon launches, fireworks, crafts and a mini carnival. Also notable is the "Legend of Sleepy Howell", a night to celebrate the Halloween spirit usually the weekend before Halloween and "Fantasy of Lights" parade that is in late November. The city is also the site of the Howell Melon Festival, an annual celebration of the Howell melon, a juicy hybrid cantaloupe known to grow only in the surrounding area. The three-day festival, held in mid-August, draws approximately 50,000 visitors each year. A newer tradition, Howell hosts the annual Pink Party, a day to recognize breast cancer survivors and raise money for donations. In 2016, Howell's downtown area was nominated in USA Today's 10 Best contest for "Best Main Street" and placed second.
Howell is also home to the Livingston Arts Council (LAC), founded in 1989, is a non-profit organization dedicated to the development and promotion of quality arts and cultural programs and events such as Halloween parties and Weddings for the enjoyment of the community and is centered at the renovated Howell Opera House. Built in 1881, the renovated first floor is used by the organization and community for a variety of public and private activities. The original theatre resides on the upper floors and has not been touched for 80 years. Today the theatre is available for tours and very limited special events, with the hope of restoration in the future. The Victorian era windows were restored in 2013 with funds made available by a corporate donor.
About the MITN Purchasing Group:
The MITN Purchasing Group is a part of BidNet's regional purchasing groups available at no cost to local government agencies. With years of input from procurement professionals, BidNet specifically developed the bid system to fill the need for a robust bid and supplier management solution for local government agencies. To learn more about the features and modules available to government agencies, please visit http://www.SourceSuite.com