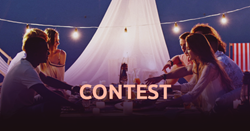 Excellent call quality... I've been using it for the last 6 years. No issues so far. (Narsing Patlori on Trustpilot)
Atlanta, Georgia (PRWEB) September 28, 2017
International Homesickness Day in September brings Indians worldwide a Facebook challenge and the chance to win $10 Voice Credit for international calls with PhoneIndia.com, that is 806 minutes to call India, whenever necessary. Everyone interested is welcome to join the Facebook contest on PhoneIndia.com Facebook page until Oct 1, 2017. All that needs to be done is to leave a comment to the video post on September 27, 2017: https://www.facebook.com/PhoneIndia/
The Facebook challenge that can bring someone more than 800 international minutes to call India is simple. Visitors need to leave a comment to the question "What is the most valuable lesson you've learned as an expat?" Comments are expected until October 1, 2017, and the winner will be picked randomly and announced on October 2: https://www.facebook.com/PhoneIndia/
With this Facebook contest, PhoneIndia.com lines up with the Homesickness expat community celebration worldwide, and offers Indians abroad a new opportunity to earn free calling credit besides regular loyalty and referral points.
The whole idea behind this international day is to bring expats together and re-acknowledge that homesickness is OK, it is a natural feeling. That is why, this year's motto sounds optimistic: "Home is where your heart is, but heart can be in many places at once."
At this time last year, expats were sharing homemade videos related to what they missed the most about their motherland. This year, PhoneIndia takes the first step and shares its own video dedicated to expats. The video shows empathy for what it feels like to experience the first signs of culture shock and the symptoms of missing home. The main character is an animated Alien, and it seems that the song "I'm an Alien in New York" plays in the background. It is available on Facebook and YouTube starting September 27.
The challenge promises a $10 voice credit voucher for someone that will be randomly picked.
Voice Credit on PhoneIndia.com has no expiration date, and can be used to call more destinations, not only India. The regular rate to call India is 1.2 cents/minute or the equivalent in other currencies, whether it is a call to a mobile or landline. Calling rates for other destinations are displayed on the website.
The best rate to call India is lower than 1 cent: 0.7 cents/minute. This is available using a monthly plan, India 1400 or India 3000. For less talkative Indians, India 600 is available too.
Calling with PhoneIndia.com is possible in 2 different ways: with and without Internet access.
-Smartphone users have KeepCalling app available on AppStore and Google Play. The app is free to install, and turns international calls into local calls in terms of both dialing easiness and costs.
-For those used to calling phone cards, access numbers can be used to call without any Internet connection, from any phone.
In addition to Voice Credit, PhoneIndia.com offers Mobile Recharge. This service can help one top up a mobile in some other country online, with no hassle, in few seconds. At present, PhoneIndia.com facilitates mobile credit for subscribers of the following operators in India: Vodafone, Airtel, Idea, BSNL, Jio, Docomo, Videocon, Aircel, MTNL, MTS, Reliance, TATA Indicom, Uninor.
According to review platforms, here are the reasons why Indians abroad remain loyal to this service:
-Best quality-price ratio on the global market.
-Everyone benefits of free calling features.
-Payment is highly secure; the website bears the label "Verified & Secured" thanks to its strong security system.
-Payment is accepted in all currencies.
-Offers and bonuses are launched regularly for those who follow PhoneIndia.com on Facebook or Google+.
PhoneIndia.com is a website powered by KeepCalling, a global telecommunications company registered in 2002 in USA. Presently, KeepCalling provides its services to hundreds of thousands of consumers , with a focus on customer satisfaction. KeepCalling was listed by Inc 5000 as one of the fastest growing companies in the USA for 5 consecutive years.