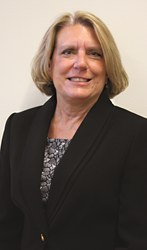 How we market and communicate our commitment to innovation and changing lives is essential to our future growth.
Palmyra, WI (PRWEB) October 02, 2017
Standard Process today announced the appointment of Kim Horneck as its director of marketing. In this position, Horneck will be responsible for developing brand, marketing, and communications strategies and programs to increase brand recognition, while also expanding business in multiple channels to support the company's accelerated innovation and growth.
Reporting to Deb Morgan, Standard Process vice president of sales and marketing, Horneck is a seasoned marketing executive with over 20 years of business-building experience in multiple industries, focusing on in-store and online, digital marketing, and communications.
"How we market and communicate our commitment to innovation and changing lives is essential to our future growth," said Deb Morgan.  "We are thrilled to have such an experienced brand and marketing professional as Kim Horneck joining our team. She has proven success in collaborating with R&D, education, and sales. Her skills ensure that we will be using the most current and effective strategies and methods to increase awareness of the benefits of Standard Process products, and to provide essential support to our healthcare professionals and their patients."
Throughout her career, Kim has been recognized for excellence in national and international commercialization of new products, and her leadership in collaboration with internal and external company partners. Horneck's most recent role was director of channel marketing at Fiskars Brands, Inc.
Kim is a Wisconsin native with a passion for a healthy lifestyle, which includes a love of the outdoors. She received her undergraduate degree from Iowa State University and her MBA from Marquette University. Kim resides in the town of Genesee with her husband Jim, and has two daughters, Lindsay and Morgan.
About Standard Process, Inc.
Standard Process is guided by the whole food philosophy of its founder, Dr. Royal Lee. Dr. Lee's goal was to provide nutrients as they are found in nature, where he believed their natural potency and efficacy would be realized. Today Standard Process proudly carries on Dr. Lee's legacy and regularly grows more than 80 percent of the raw plant ingredients found in its products on its certified organic farm in Palmyra, Wisconsin. Using state-of-the-art manufacturing processes to retain vital nutrients within each ingredient, Standard Process manufactures its supplements in its certified organic manufacturing facility. Standard Process employs high quality control standards and follows the Food and Drug Administration's good manufacturing practices. Connect with Standard Process at http://www.facebook.com/standardprocess or http://www.standardprocess.com.