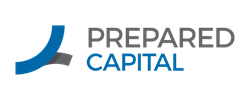 At Prepared Capital, we want to protect the wealth of our clients, and if history is any guide, we have a great chance to do that should the market decline during a recession.
Los Angeles, CA (PRWEB) September 28, 2017
Prepared Capital, a new Registered Investment Advisor (RIA) has launched in Los Angeles. Offering the convenience of a Robo-Advisor, with the personal care and attention of a financial planner, Prepared Capital's goal is to help investors better prepare for retirement by helping to avoid losses during recessions, while also maintaining low costs.
Founded by Phillip Argue, who left his management role with Morgan Stanley in April, Prepared Capital has been a vision for several years.
"The last two recessions hit my loved ones hard," says Argue. "During my nearly 10 years at Morgan Stanley, I devoted much of my spare time to understanding business cycles and recessions, in a hope that I could protect my family from re-living the same painful experiences of the past. I found that while every business cycle has different characteristics that make them unique, they also have many similarities. By combining a number of economic indicators, I created a proprietary Business Cycle Indicator, which if it had existed, would have predicted each of the last seven recessions."
Argue's research determined that since 1900, recessions have occurred every four years, with an average stock market decline of 32.5% during each recession. While the passion for his research was born out of self-preservation, Argue quickly realized that his work, combined with it now having been more than eight years since the last recession, can significantly help others reach their own financial goals.
With the wealth management industry quickly moving towards more digital offerings, Argue fears many investors are placed into static 'set it and forget it' investment models.
"I fear that when this business cycle ends, many investors are going to be very disappointed," says Argue. "At Prepared Capital, we want to protect the wealth of our clients, and if history is any guide, we have a great chance to do that should the market decline during a recession. Our straight-forward investment discipline provides superior long-term results by helping our clients avoid the major market declines common during recessions."
Prepared Capital's service offerings include various CycleWise Portfolio options, ranging from Conservative (15% stocks, 85% bonds) to Aggressive (85% stocks, 15% bonds), personalized retirement planning, which includes online access for all clients to view and make updates to financial plans, as well as online account openings and transfers. With no transaction or transfer fees, and competitive pricing starting at 0.80%, Prepared Capital's goal is to help clients keep more of what they earn by paying less in fees. By constructing each portfolio using low-cost index funds from the leading ETF providers in the industry, Argue and Prepared Capital avoid big advisory and annual account fees that can sometimes reach north of 2% of an investor's account balance.
"While 2% may not look like a large number, when looked at long-term, like a 10-year period, you could be missing out on tens, even hundreds, of thousands of dollars in savings with advisory and other hidden fees," says Argue. "At Prepared Capital, we understand that saving for retirement is a marathon, not a sprint, and believe you should keep the majority of what you earn."
At Prepared Capital, every perspective client is given access to a free online portal, which helps give a better understanding of current investments. Visitors can analyze fees, asset allocation, and even historical performance. Once a visitor gets a better understanding of his or her current situation, he or she has the option to open and transfers accounts.
To learn more about the firm and access the free portal, visit http://www.preparedcapital.com.
For more information about Prepared Capital, please contact Phillip Argue at 800-974-2805 or email at phillip.argue@preparedcapital.com.