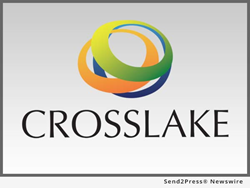 We're always looking to improve and by embracing concepts like open source, DevOps, containers and microservices--we want to take advantage of all that these modern initiatives have to offer in terms of expediting the development efforts," explained CEO Russ Albright
Seattle, WA (PRWEB) September 29, 2017
Crosslake, the software development consulting company, is pleased to announce it is now an Authorized Consulting Partner for Docker.
Crosslake works with software development organizations to leverage newer technology like Docker to innovate and optimize software development.
Docker, an open platform, has a proven record for building and running distributed applications. Docker allows organizations to ship applications faster because it delivers agility, allowing these companies to dynamically update applications and adjust and scale at the same time.
With the objective of accelerating modernization efforts and delivering a higher return on investment, Crosslake has worked to develop expertise with the Docker platform to drive software development efficiency. With Docker, Crosslake can architect, develop and deploy software with start-up speed —ensuring efficient responses to changes in market trends and customer requirements with greater speed.
"We've delivered stack modernization and DevOps for clients, so it makes perfect sense for us to become part of Docker's authorized consulting program," said Russ Albright, Founder and Principal at Crosslake. "We're always looking to improve and by embracing concepts like open source, DevOps, containers and microservices--we want to take advantage of all that these modern initiatives have to offer in terms of expediting the development efforts. We're excited about this partner program with Docker as it allows us to build and operate software faster and smarter," added Albright.
Crosslake's success has come by working side-by-side with client teams to co-own the vision and strategy and break it down into actionable steps with quick wins. Crosslake drives change into organizations by organizing and empowering software development teams to rally around change—change in architecture, organizational structure, tools, and processes.
About Crosslake
Crosslake is a consulting company that delivers end-to-end services—from management consulting to software development services—it helps enterprises and private equity investors build and run better software. With extensive boots-on-the-ground experience shipping software, Crosslake consults and executes on projects to deliver results that are scalable, sustainable and repeatable to enable self-sufficiency. Crosslake is based in Seattle, Washington. For more information, visit http://www.crosslaketech.com.