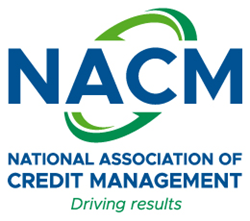 The hope is that this may be the start of a nice little trend for the end of the year.
Columbia, MD (PRWEB) September 29, 2017
What started as sprouts of optimism in August may be blossoming into a full-grown trend. The Credit Managers' Index (CMI) from NACM registered an increase in September, coming in at 56.5, the best number it has achieved so far in 2017.
"The hope is that this may be the start of a nice little trend for the end of the year," said NACM Economist Chris Kuehl, Ph.D.
The majority of progress was noticeable in the favorable factors, with some weakness remaining in the unfavorable. The combined score for favorables is at its highest since April, at 63.5, with all favorable-factor categories in the 60s. Though the combined score for unfavorable factors has not reached much into expansion territory, most of its categories are now in the 50s.
Among favorables, the sales category hit its best reading of the year. The most volatile category, dollar collections, returned to the 60s in September, while the amount of credit extended stayed about the same. "There is still evidence that most of the credit is being issued to some of the larger companies," Kuehl said.
Improvement among unfavorables is more subtle, but all except one have escaped the contraction zone. Though the unfavorables remain close to contraction, they are all trending positive, Kuehl noted. The accounts placed for collection reading is now above 50 for the first time this year, and the disputes number is at its highest for the year. Some improvement was also seen in the filings for bankruptcy reading. One of the most closely watched readings, dollar amount beyond terms, is also back in expansion territory.
"Once more, there may be some expectation of stability and a trend toward the positive," Kuehl said. "The favorable factors are improving, but the unfavorable numbers are still lagging badly."
For a complete breakdown of the manufacturing and service sector data and graphics, view the September 2017 report at http://web.nacm.org/CMI/PDF/CMIcurrent.pdf. CMI archives may also be viewed on NACM's website at http://www.nacm.org/cmi/cmi-archive.html.
ABOUT THE NATIONAL ASSOCIATION OF CREDIT MANAGEMENT
NACM, headquartered in Columbia, MD, supports more than 14,000 business credit and financial professionals worldwide with premier industry services, tools and information. NACM and its network of affiliated associations are the leading resource for credit and financial management information, education, products and services designed to improve the management of business credit and accounts receivable. NACM's collective voice has influenced federal legislative policy results concerning commercial business and trade credit to our nation's policy makers for more than 100 years, and continues to play an active part in legislative issues pertaining to business credit and corporate bankruptcy. NACM's annual Credit Congress & Exposition conference is the largest gathering of credit professionals in the world.