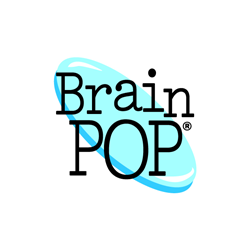 Our approach is to encourage and nurture kids' natural curiosity and thirst for knowledge. Becoming an interested, critical reader and thinker is a crucial part of the equation.
New York, NY (PRWEB) October 10, 2017
BrainPOP, an award-winning educational content platform and digital learning pioneer, has partnered with leading Instructional Content Platform Newsela to add high-interest news and nonfiction articles to its breadth of features. Teachers and students can now connect to Newsela directly from BrainPOP topic pages – across the curriculum – for seamless access to related leveled resources.
A typical BrainPOP topic page includes an animated movie along with quizzes, creation and reflection tools, learning games, and other activities. The addition of Newsela texts enables enriched reading experiences with vetted material covering an unparalleled range of subjects. Culled from outlets like the Washington Post, Biography.com, Scientific American, the Associated Press, and the Gilder Lehrman Institute of American History, Newsela's articles are available at multiple tiers, which means that students at all reading levels can benefit from the pairing. By availing themselves of both BrainPOP and Newsela, educators have the ability to present what they're teaching in a broader context, and students can dig deeper into topics of interest.
"BrainPOP is dedicated to helping kids make sense of and engage with the world around them. Newsela provides a smart, timely extension to the content we offer," said Avraham Kadar, M.D., BrainPOP's founder and CEO. "Our approach is to encourage and nurture kids' natural curiosity and thirst for knowledge. Becoming an interested, critical reader and thinker is a crucial part of the equation."
"I'm excited about what our partnership with BrainPOP means for classrooms," said Matthew Gross, Newsela founder and CEO. "Combining BrainPOP's engaging movies and activities with Newsela's reading experience and differentiated text will captivate students across subject areas and ignite curiosity and learning. The two platforms are teacher favorites, and now they can be used together to create a truly engaging experience for students."
A free webinar showcasing the benefits of BrainPOP with Newsela can be found here.
About BrainPOP
BrainPOP creates cross-curricular digital content that engages students and supports teachers. Our award-winning resources include BrainPOP (available in English, Spanish, Mandarin, and French), BrainPOP Jr. (K-3), and BrainPOP ESL, for English language learners. The platform includes animated movies, student creation and reflection tools, learning games, interactive quizzes, customizable and playful assessments, lesson plans, professional development opportunities, and more. Teachers can also assign work, provide feedback, and keep track of what their students are learning with My BrainPOP. Ideal for school use at the individual, team, or whole-class level, as well as for home use, BrainPOP is accessible via the web and on mobile devices. BrainPOP is used in nearly 40 percent of U.S. elementary and middle schools and welcomes millions of monthly site visitors. Our apps regularly rank among the highest in the major app stores' education categories.
About Newsela
Newsela is an Instructional Content Platform that brings together engaging, accessible content with integrated activities and insights to supercharge reading engagement and learning across grades, in every subject. It starts with dynamic, game-changing nonfiction content from premier sources like the Washington Post, Smithsonian, and Biography.com—covering topics students care about. Every article comes in 5 reading levels, tailored to the skill level of each reader. Assessments are integrated directly into articles to help students engage with the content and to give teachers and principals actionable insights on students' activity and progress that can be used to improve learning outcomes. The result is more engaged readers—and engaged readers are better learners.