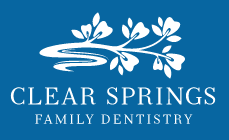 Kyle, Texas (PRWEB) September 29, 2017
In honor of National Gum Care Month, Dr. David McIntyre is offering treatment options such as scaling and root planing and periodontal maintenance to new patients with bleeding gums in Kyle, TX without a referral. He is taking the opportunity to raise awareness about the seriousness of gum disease, from the early stages of gingivitis to periodontitis, a devastating condition that often results in tooth loss.
Although good oral hygiene habits can prevent plaque buildup, issues such as crowded teeth, genetic conditions and tobacco use can make it difficult to keep bacteria at bay. These bacteria spread around the base of the gum line and below it, hardening and irritating sensitive tissues. The first stage of gum disease, gingivitis, may make an appearance as tenderness and redness. Once people have developed bleeding gums in Kyle, TX, they need to seek treatment without delay to prevent the bacterial infection from causing extensive decay and tooth loss. The hardened plaque, also known as calculus or tartar, must be removed from the teeth to arrest the disease and prevent further damage.
Dr. McIntyre may recommend scaling and root planing to treat gum disease. During this treatment, he removes the calculus using special dental tools designed for the task, and often also prescribes an antibiotic or special rinse to treat bacteria and prevent further infection. As the gums heal, they are more likely to reattach to the newly smoothed surfaces of the roots of teeth. Oral health can be more difficult to maintain once a person has suffered advanced gum disease, and Dr. McIntyre may recommend ongoing periodontal maintenance treatments to ensure that a relapse does not occur.
Those in Kyle, TX, with bleeding gums who want to take advantage of Dr. McIntyre's periodontal treatment offer can call 512-268-4011 to make an appointment. More information about gingivitis, periodontitis and the prevention of gum disease is available on the Clear Springs Family Dentistry website at http://www.clearspringsdentistry.com.
About the Doctor
Clear Springs Family Dentistry is a general dental practice offering personalized dental care to patients in Kyle, TX. Dr. David McIntyre is a dentist who values building relationships with each of his patients to truly understand their unique needs and help them reach the healthy smile they deserve. Dr. McIntyre offers a wide variety of services including dental implants, cosmetic dentistry, periodontal treatments, dental crowns and pediatric dentistry. To learn more about Dr. McIntyre or the services he offers, please visit http://www.clearspringsdentistry.com or call 512-268-4011 to schedule an appointment.