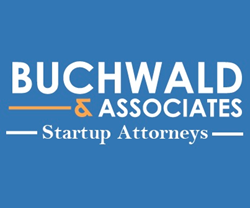 Given the right circumstances, open-source technology can allow even a small startup to compete against a major enterprise.
New York, NY (PRWEB) September 29, 2017
Steven Buchwald (http://buchwaldlaw.com) today spoke of a non-profit initiative intended to bring the tech community together to help refugees across the globe. Founded two years ago by Michael Butcher, the organization is known as Techfugees. It regularly hosts hackathons designed to address some of the most difficult issues of the modern era, while also collecting donations from third parties that it might put towards further innovation.
According to Buchwald, there are several valuable lessons business owners and entrepreneurs can learn from Techfugees.
"Techfugees - and nonprofit initiatives like it - demonstrate both the value and power of collaboration in the startup space," explains Buchwald. "Together, these professionals and businesses can accomplish far more than they possibly could alone. It is, with that in mind, well worth considering that even potential competitors might at some point become valued business partners."
The trick, says Buchwald, is for entrepreneurs to seek partnerships with organizations that have something they themselves lack. By complementing one another's strengths and weaknesses, these partners can achieve a great deal. Startups should also not, says Buchwald, discount the possibility of partnerships with larger organizations - especially where such partnerships have the potential to lead to an acquisition.
Techfugees also demonstrates the value of open-source projects, Buchwald continues.
"Many of the projects developed and run by Techfugees are open-source and community-created," Buchwald explains. "While such projects certainly have their limitations and weaknesses, effective use of them can greatly strengthen a startup, no matter its size. Given the right circumstances, open-source technology can allow even a small startup to compete against a major enterprise."
Buchwald says that he will, as always, offer both legal and practical advice to startups both domestic and overseas.
###
About Buchwald & Associates
Buchwald & Associates is a full-service law firm with deep tech startup expertise. The firm is managed by Steven Buchwald, a leading startup attorney, helping entrepreneurs navigate through the company formation and fund raising stages, as well as day-to-day issues like drafting and negotiating contracts. Featured in multiple publications such as TechCrunch, Inc. and Forbes, Steven Buchwald is one of the leading legal authorities for business professionals, particularly entrepreneurs and investors.