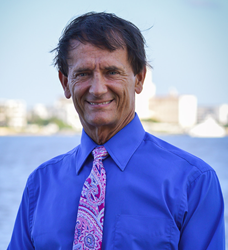 Jupiter, FL (PRWEB) September 29, 2017
New patients in need of quality dental crowns can now meet with Dr. Roy C. Blake III, a respected prosthodontist in Jupiter, FL and West Palm Beach, FL for customized restorations to replace or repair missing or worn teeth, with or without a referral. Investing in one's dental health can improve oral function and aesthetics, as well as overall health. Dr. Blake recommends obtaining treatment from a qualified specialist for beneficial, long-term results and invites patients for custom care at his two practice locations.
As a prosthodontist, Dr. Blake is more than a cosmetic dentist. He is recognized by the American Dental Association as a specialist in the replacement of missing teeth and restoration of natural teeth. Dr. Blake is skilled in complicated and simple restorations including crowns, bridges, fixed and removable dentures, partial dentures, and dental implants. Patients who receive care from Dr. Blake benefit from his extensive training and experience.
In 1981, Dr. Blake received his D.D.S. degree in General Dentistry, and then went on to receive his M.S.D. degree in Prosthodontics in 1984. He received both degrees from the Indiana School of Dentistry and won a national award for his graduate work in prosthetic research. Dr. Blake regularly attends continuing education courses to stay current with leading research and technology. He is a respected leader in the industry and teaches implant dentistry courses to fellow dentists at the Atlantic Coast Dental Research Clinic.
Dr. Blake frequently places dental crowns and bridges to help restore and enhance a patient's smile. Combining proper function and chewing ability with artistically rendered crowns is essential to achieving quality dentistry. Teeth may need crowns for various reasons: to restore a fractured tooth or a large area of decay, to restore a tooth after a root canal, to improve teeth that are discolored, misshapen, malpositioned, or to strengthen teeth that are weak and need reinforcing.
Crowns are placed directly over existing teeth or dental implants and bridges can be used to connect teeth or replace missing teeth. Dr. Blake uses the latest technology to create each custom restoration. Treatment involves properly shaping the tooth and managing the soft tissue surrounding the tooth for an accurate impression. Then extra attention is focused on achieving proper occlusion (or bite) and aesthetic harmony with the other teeth in the mouth. He takes special time and care to ensure an exquisite outcome.
Patients who want to receive dental crowns and other restorations from an experienced prosthodontist in Jupiter, FL, or West Palm Beach, FL, are encouraged to meet with Dr. Blake for a consultation. To arrange an appointment, patients are invited to call 561-296-3399.
About the Doctor
Dr. Roy C. Blake III is an experienced prosthodontist who has been offering personalized dental care to patients in Jupiter and West Palm Beach, Florida for over 30 years. Dr. Blake is a certified maxillofacial prosthodontist who offers specialized treatment in single and multiple dental implant placements and full mouth reconstructions, among other services. Dr. Blake and his entire team value attention to detail and understanding each patient's unique needs in order to offer a truly customized dental experience. To learn more about Dr. Blake or the services he offers, visit his website at http://www.royblakedds.com or call 561-296-3399 to schedule a consultation.