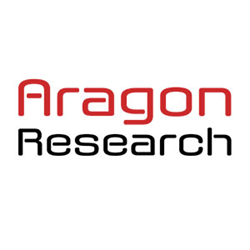 The highest cost for any organization is gaining and maintaining customers.
Palo Alto, California (PRWEB) September 29, 2017
Today, many organizations still rely on analog processes, such as customer surveys, to try and discern what their customers want and how effective and satisfactory their customer experience is. This approach is changing due to the emergence of providers in the Customer Journey Mapping (CJM) market, a new and emerging technology market that gives organizations the ability to map their customer journeys and capture their customers' rational inputs, sentiments, real emotions, and responses.
Aragon Research Inc. identifies three key reasons to embrace CJM: smarter business automation, faster time to outcomes, and overall grief/friction reduction. As organizations begin to prioritize Customer Journey Mapping, and as more providers emerge, Aragon predicts that CJM is poised to grow into a US $5-billion market by 2022.
"The highest cost for any organization is gaining and maintaining customers," said Jim Sinur, VP Research and Fellow at Aragon Research. "Too many organizations are still taking a reactive approach to their Customer Experience, and they need to pivot to a proactive approach. This starts by implementing Customer Journey Mapping that combines live customer behavior data with emotive and survey data to plan better journeys."
In its latest Tech Spectrum market evaluation report, Aragon Research highlights fifteen providers that offer the key capabilities of Customer Journey Mapping, which include journey map creation, map collaboration, information capture, emotion capture, visualization and analysis, administration, and methodology assists. Aragon clients can learn more about these providers by reading the Aragon Research Tech Spectrum for Customer Journey Mapping, 2017.
About Aragon Research
Aragon Research is the newest technology research and advisory firm. Aragon delivers high impact interactive research, consulting, and advisory services to provide enterprises the insight they need to make better technology and strategy decisions. Aragon Research serves business and IT leaders and has a proven team of veteran analysts. For more information, visit https://www.aragonresearch.com.