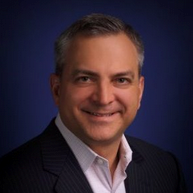 "We're proud to be sharing the success of integrating digital behavioral healthcare, alongside our partner, Carolinas HealthCare System"
DENVER (PRWEB) September 29, 2017
myStrength is excited to announce CEO and Co-Founder, Scott Cousino has been invited to speak at the Health 2.0 Eleventh Annual Fall Conference to be held October 1-4 at the Santa Clara Convention Center in Santa Clara, CA.
The Health 2.0 11th Annual Fall Conference gathers thought leaders, providers, innovators, investors, and start-ups to discuss, witness, and share the leading cutting-edge innovations transforming today's global health care system. This event connects healthcare executives for four days of curated discussions, demos, exhibits and networking.
myStrength's CEO Scott Cousino will be joining executives of one of its partners, Carolinas HealthCare System, to share insights around the integration of digital behavioral health applications into one of the largest health systems in the country.
Cousino will present on a panel entitled, Behavioral Health Integration on a Virtual Care Platform, and will be joined by Manuel Castro, Chief Clinical Officer of Behavioral Health and Martha Whitecotton, Senior Vice President, Behavioral Health Services, both of Carolinas HealthCare System. Join their session at 12:30pm on Monday, October 2 in Grand Ballroom H.
A shortage of behavioral healthcare access has left patients across the country without much-needed mental healthcare, while widespread stigma reduces patients' inclinations to seek an appointment with a psychiatrist. This lunch and learn session will address how one of the largest healthcare systems in the world created and implemented a digital behavioral health platform, using technology such as myStrength to integrate behavioral health into every one of Carolinas HealthCare System's primary care practices.
Tweet and follow us @mystrengthbh or on LinkedIn and look for Health 2.0 Conference @health2con with updates using #health2con.
About myStrength
myStrength, Inc. is a recognized leader in digital behavioral health. myStrength greatly enhances traditional care models, while addressing issues of cost, lack of access, and stigma, to deliver mental health and well-being resources at scale. Our platform targets the most prevalent and costly behavioral health conditions ─ empowering consumers with innovative self-care resources to manage and overcome challenges with depression, anxiety, stress, substance use disorder, chronic pain and sleep. myStrength collaborates with more than 130 health plans, integrated health systems, EAPs, disease management providers, managed and community behavioral health providers, strategic alliances, ACOs and FQHCs. For more information, please visit http://www.myStrength.com
myStrength Media Contact: Rmcilwaine(at)mystrength(dot)com