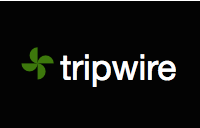 A better way to stay informed simply and effectively.
CALGARY, AB (PRWEB) January 09, 2017
Tripwire is proud to announce the launch of the tripwire mobile app.
There are literally hundreds of thousands of financial market and economic data indicators. The sheer size and speed at which the markets change is daunting. Added to that, a change in many of these indicators could have a potentially enormous impact on a client's business, their investments and associated decisions.
Tripwire has automated the process of monitoring the markets for clients. Tripwire constantly look for changes to market rates, commodities, bonds, equities, currencies and economic indicators in dozens of countries and around the clock.
After tripwire detects an economic indicator or market change, tripwire software evaluates client's pre-defined rules and when a match occurs, the client instantly receives a notification to their dashboard, phone or email address. Tripwire's elegant, easy to use dashboards are accessible via the client's desktop or phone. The tripwire app makes it easy to receive live notifications and learn how the financial markets and economy are performing at a glance.
Tripwire also offers custom data and visualization solutions. Tripwire works with clients to optimize the way they capture, integrate, visualize and notify their executives, employees and customers of changes to mission-critical information. Tripwire customized solutions are a highly cost- and time-effective way to stay informed.
"Thousands of financial professionals across North America have already used tripwire's web based services to be notified of changes to financial data. With our new tripwire app, we have dramatically improved our service for existing customers while growing our market reach by millions of mobile financial professionals," says Donna Tilden, RateSeer founder and CEO. "Tripwire helps those with persistent information needs as well as those with a need to merge internal and external data to analyze business situations."
Tripwire offers a significant free tier as well as more extensive paid for tier.
Tripwire is available in the Apple App Store and at Google Play.
Tripwire is owned and operated by RateSeer Technologies Inc., a Canadian company headquartered in Calgary, Alberta.
Learn more about tripwire.
About RateSeer Technologies Inc.
RateSeer Technologies Inc. is a fintech startup that helps consumers find the most competitive banking, mortgage, credit card and student loan rates at rateseer.com.
RateSeer also offers services to financial institutions and professionals. Through tripwire, RateSeer provides up to the minute detection and notification of changes to thousands of market rates, commodities, currency and economic indicators. Tripwire provides clients with custom data and visualization solutions that combine tripwire technology and clients' data resulting in a highly cost- and time-efficient way to stay informed of mission critical information.