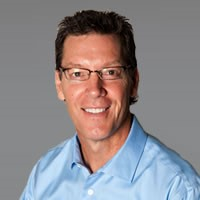 "Chuck's leadership style has always acknowledged that he hasn't done it alone," stated Kenneth Smith, CEO of NexRev, LLC. "His promotion to this role is a great fit."
PLANO, TEXAS (PRWEB) January 17, 2017
NexRev, LLC, provider of energy solutions, today announced the promotion of Chuck McCan to Vice President of Business Development – Energy Solutions. Chuck will expand his responsibility with the account management team as well as regular participation with the executive leadership team.
"Chuck's leadership style has always acknowledged that he hasn't done it alone," stated Kenneth Smith, CEO of NexRev, LLC. "His promotion to this role is a great fit."
Chuck, 58, joined the company in 2007 as a National Account Manager and then to Director of Business Development. He has over thirty years of experience in sales of controls and energy management systems. With a significant focus on national accounts that include leading retailers and theater chains, Chuck is well-respected as a top performer in the industry.
When asked his thoughts on this new challenge, Chuck said, "This is an exciting time to be at NexRev and working with our team of professionals who are dedicated to delivering energy solutions to our customers and industry partners."
About NexRev, LLC
NexRev, LLC is a Plano, Texas-based privately-held company dedicated to reducing the energy and operational costs while improving facility comfort for facilities both domestically and internationally.
Since 1994, NexRev has partnered with major retailers, entertainment venues, data centers, banks, telecommunication hubs, power plants, restaurants, government and military installations. The Freedom™ energy management solution meets the unique needs inherent with integrating and managing hundreds, or even thousands, of locations. With the integration of Freedom, DrivePak and Proactive Portfolio Management, NexRev customers save 15-40% of their energy and facility operations costs.
For further information on NexRev, please visit http://www.nexrev.com