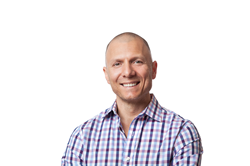 "I am both pleased and honored to receive this award not for myself, but rather because this award represents the collective efforts of the amazing staff and community that is TrueLine Publishing." - Haj Carr, TrueLine CEO
Portland, Maine (PRWEB) October 02, 2017
Haj Carr, CEO of TrueLine Publishing and TrueLine Public Relations, is a member of the 2017 Folio: 100.
The Folio: 100 are selected as the best and brightest minds in the magazine media industry today. From corporate catalysts to major industry influencers and C-Level visionaries, these honorees represent every sector: consumer, B2B, regional, enthusiast, association, and more.
"I am both pleased and honored to receive this award not for myself, but rather because this award represents the collective efforts of the amazing staff and community that is TrueLine Publishing," said Carr, who founded Portland, Maine-based TrueLine Publishing, a company that helps businesses grow their reputations online, through custom feature articles in its suite of international magazines, social media and by word of mouth.
Carr also founded TrueLine Public Relations, which specializes in everything from website design and professional writing to personal brand management.
Folio: vice president of content, Tony Silber, said, "The Folio: 100 list recognizes people for the tangible impact they've had in their jobs, on their companies and brands, or on the industry at large. Although the Folio: 100 is truly an elite group of people, in a larger sense it reflects the innovation and commitment and excellence of tens of thousands of other magazine media professionals."
Folio: will honor this year's class at the Folio: 100 Awards Networking Reception during The Folio: Show at the Hilton Midtown in New York City, where Carr will kick off the show with a learning session titled Ditch the Pitch: How to Build Quality Client Relationships. The session will be held Monday, October 9 at 1:30 p.m.
Carr will be available for interviews and Q&A after the Ditch the Pitch session. To schedule an interview, please contact Erica Berry at eberry(at)truelinepublishing(dot)com or 207-517-8386.