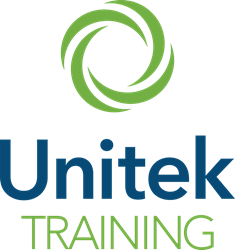 (PRWEB) October 10, 2017
Unitek Training, a leading provider of educational programs and certification for the IT industry, has been awarded a GSA Schedule Contract to provide IT training to government agencies and their employees at all levels.
Under the terms of this GSA Contract, government agencies and their employees will receive discounted rates on a wide array of IT courses offered by Unitek Training. These rates have been pre-negotiated by GSA to ensure significant savings and compliance with government regulations and standards. In addition, the GSA Schedule streamlines and simplifies the ordering process for government agencies.
For more than 25 years, Unitek Training has been providing state-of-the-art training and education to government agencies and their employees. By continually updating their core offerings to align with the needs of modern IT departments, Unitek Training has enabled thousands of agencies to achieve their unique missions, compliance and business objectives. Unitek Training has won Learning Partner of the Year awards from numerous IT market leaders, including Microsoft, Citrix, CompTIA, Red Hat, and CRM magazine.
Unitek Training is a respected provider of popular government-related IT programs such as DOD 8570 Certification Boot Camps, Cyber Security Certification Training, and numerous courses on security, storage and administration that meet NIST standards.
The U.S. General Services Administration (GSA) establishes long-term government-wide contracts with businesses to provide access to millions of products and services at volume discount pricing. The GSA Schedule 70 Contracts are focused on Information Technology Equipment, Software and Services.
Unitek Training has been awarded the GSA Schedule 70. The contract number is GS-35F-638GA and runs from August 29, 2017 through August 28, 2022. Complete information on the GSA Schedule 70 Contract (#GS-35F-638GA) is available at the GSA eLibrary.
For more information about the GSA Schedule program and its benefits visit the GSA website. For a complete list of courses qualifying for the government discount and prices click here.
For more information on IT courses for government and the special GSA Schedule discounts, talk to a Unitek Training Government Services representative at 510-743-2757. Or visit their website at http://unitek.com/training/government.
Contact:
Bahram Eslampour
Director of Federal Sales
BEslampour(at)unitek(dot)com
4670 Auto Mall Parkway
Fremont, CA 94538
Ph: 510-743-2757